Twistee Treat Now Open in Carrollwood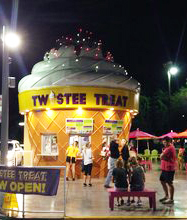 There always comes a time in your week when you have a sweet tooth and need to eat something sugary. Academy girls know this feeling due to our monthly bake sales. Luckily, theres a new place to chose from to cure our sweet tooths. Twistee Treat is the newest dessert place in the Carrollwood area.
The thing that makes this place so unique and different is that it is not a normal restaurant set up. Instead you order at the window and sit around the cone-shaped building, you cannot go inside. In addition, not only do they offer ice cream, they also offer hot dogs and other kinds of foods. Anyone who has been there would agree that it's simply delicious. They have anything from sundaes to milkshakes and malts to slushies. For each of the different ice creams, they also offer a large variety of toppings, waffle cones, and flavors. To get a more in-depth look at the menu, come visit their site.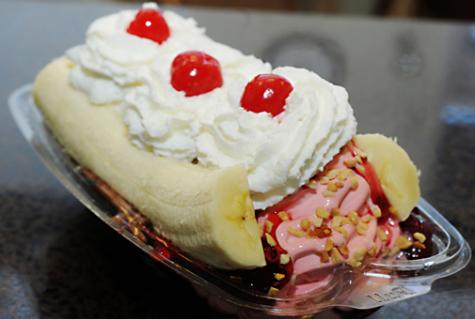 Academy senior, Lauren Calka currently works there and absolutely loves it. When asked why she decided to work there she says, "Because its close to where I live and I knew it would be fun and easy." A lot of the times she works at the front registers taking customer's orders and sometimes she cleans inside and takes drive thru orders. When asked what her favorite part about the job was, she answered, "I get free ice cream whenever I work!"
This place is the new hangout for people of all ages. They have friendly service and last but not least, great food. Be sure to check it out soon!
Leave a Comment
About the Contributor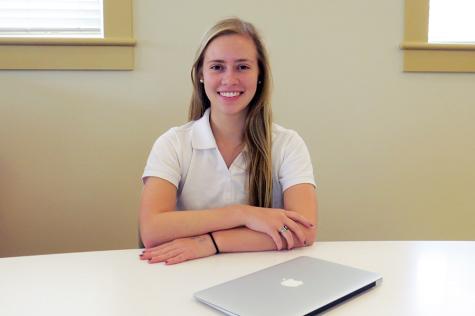 Lauren Raab, Senior Staff Writer
Hi my name is Lauren Raab. I am a senior at the Academy and am a senior writer for Anchona. I love fashion and keeping up with the trends. I work at the...