Disabled Models In NYC Fashion Week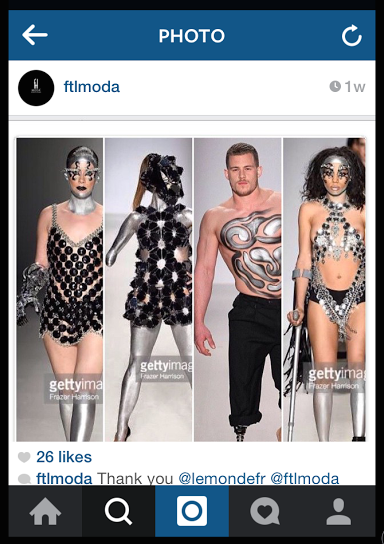 Usually the modeling industry is looked at as shallow and detrimental to self esteem. But, this fashion week, there were some very inspiring models that walked. This event was very inspiring to many people. there are a lot of disabled people in the world who have either given up or are depressed. These kinds of inspiring things give them hope that they can do anything that they set their mind to.
Recently, New York Fashion Week 2015 made history. The first ever male amputee model walked the runway. The Italian production company FTL MODA hired many disabled models for the show. Other models in the show had different disabilities. They were either were amputees, walked with canes, were wheelchair bound, or had mental disabilities.
History was also made at the show on February 12th where the first woman with Down Syndrome walked in Fashion Week at a show presented by Carrie Hammer called "Role Models Not Runway Models". This woman, Jamie Brewer is an actress in the popular television series, American Horror Story. Many other models in the show had many different disabilities.
FTL MODA is an Italian production company that promotes new talent in fashion and modeling. They are well known for their modern, artistic designs. For Fashion week 2015 they teamed up with Fondazione Vertical, an Italian company that does research for spinal cord injuries.
This made a huge statement for the fashion industry. It shows that the industry is growing and and changing in a good way. The Models of Diversity director talked about the reason the fashion industry is doing this, the reaction of the public and what they hope this will accomplish, "We are excited to launch this competition with Global Disability Inclusion. The reception received after models with disabilities walked in NY Fashion week was tremendous and we knew the U.S. wanted more. Our goals is to change the way the world views disability. We hope all aspiring models with disabilities will enter."
About the Writer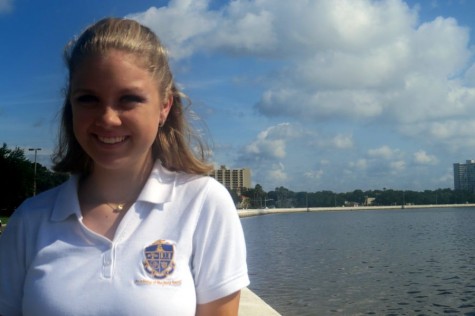 McKenzie Miller, Multimedia Editor
McKenzie Miller is the Achona's multimedia editor and an Academy senior. This is her second year on the Achona staff and is putting her Instagram and...