NYC SoHo: Be in the SoKnow
There might be one thing Academy girls love more than food…shopping! Tampa has its fair share of stores but it is nothing compared to the Big Apple! But when in NYC, where does one shop?
The shops on Madison Ave have an abundance of big name shops such as Gucci and Tory Burch, but unless you are looking to spend $250 for a shirt, it may not be the place for you.
SoHo is a favorite NYC neighborhood of many and a great place to shop. Senior Olivia Diaz loved "the hip and relaxed vibe of Soho." Soho offers a variety of stores from Free People to Steve Madden. One thing I loved about Soho is the Bloomingdales and Brandy Melville. Since we do not have either of the stores in Tampa, I thought it was great to actually be able to shop inside the stores instead of just online.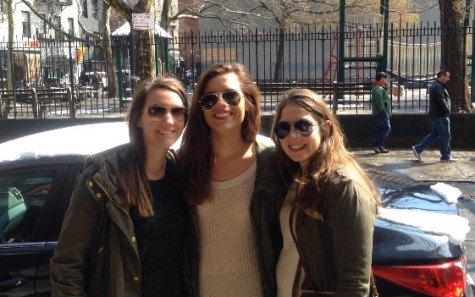 Another highlight of Soho is the stores I never knew existed. Uniqlo and Mystique Boutique have something special to offer. Uniqlo is a Japanese based company that offers the latest essentials for women, men, kids and babies. Mystique Boutique has stellar deals. I scored an awesome crop top there for just $3.oo! Senior Sydney Schaefer found "some really awesome shorts that will be great for summer."
Lots of shopping will definitely make you work up an appetite. Soho has tons of restaurants. I was especially excited about finally having a cupcake from Georgetown Cupcakes. I highly recommend everyone stops by to get their sugar fixing.
Hopefully this helps on your next NYC adventure!