Prom dress prowl
It is hard to believe it is that time of year again. That time of year when each of us stresses over the perfect dress and handsome date…can you guess what event I am talking about? You guessed it…PROM! Prom not only means a milestone in your high school life but also a whole lot of money. Between the dress, hair, shoes and make up, prom starts to cost as much as a wedding. 
After a trip to the mall some stores stood out when it came to prom dresses this year. A favorite store of many AHN girls is BCBG. BCBG trends this year include ruffles and bright colors. Senior Olivia Joseph claims "BCBG is my go to store because I know they will always have a dress I love."
Dillard's also has a wide variety of dress in any color or style. Some stores most would never consider looking for prom dresses in actuality have some really cute dresses. Urban Outfitters and Forever21 both stepped up their prom dress game this year. Although they are unusual places, there might be something  there that piques your interest.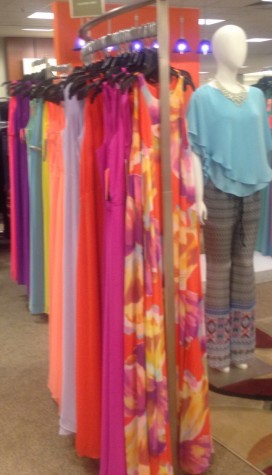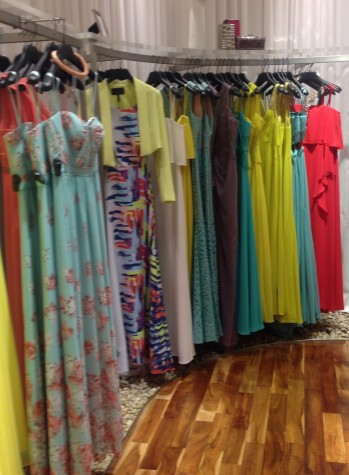 Online shopping is also a great option. Some great stores with affordable dresses online are Missguided and Dainty Hooligan. Every hear Academy girls always dazzle in dresses from Lulu's. Junior Jackie Joyce bought her dress from LuLu's and "it looked exactly like it did online. I absolutely love it." Ordering a dress online can be a little risky so be sure to order your dress with enough time to make sure it fits!
 Jewelry helps complete the perfect prom outfit. Statement earrings or a necklace can add a little extra sparkle to any dress. If you plan on getting your hair and make up done, be sure to make your appointments! Also, bringing photos of what you want always helps.
Check out this Pinterest board for my prom inspiration!