Backpacks vs. Totes: Which should you choose?
Pia Roca, Senior Staff Writer
September 18, 2015
With the start of the new school year comes a difficult question for every Academy girl:  what kind of book bag should I get? Since Academy has become a 2:1 school, many girls still choose to keep a physical copy of their books a durable yet stylish bag to accommodate this. When choosing a school bag, on top of comfort and storage, picking a bag that best represent their personal style is key.
Around school, a combination of Jansport Right Pack™  and other shades and designs of Jansport can be seen. Many Academy girls have even designed their backpacks with monograms and stickers.
Senior Adri Torres has been using the same Jansport backpack for two years, affirming that "I chose this bag because it was big enough to fit all my books. I've had it since Sophomore year and it has been very durable. I really enjoy the cheerful color, I also have a matching Tervis! I would suggest it to other Academy girls because it has a lot of storage space."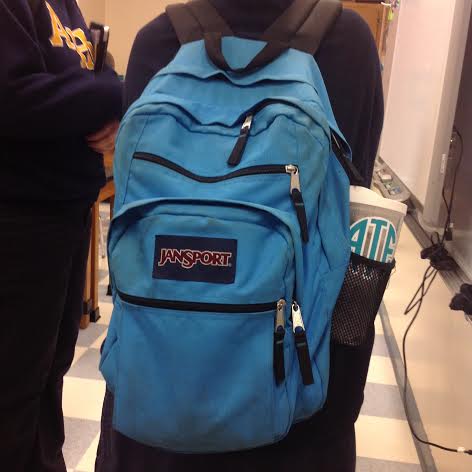 Choosing a backpack was no difficult choice for sophomore Catherine Moffett. She explains, "The backpack stood out to me because I am from California and it had a cool design.  It seems rather small, but surprisingly it fits all my books."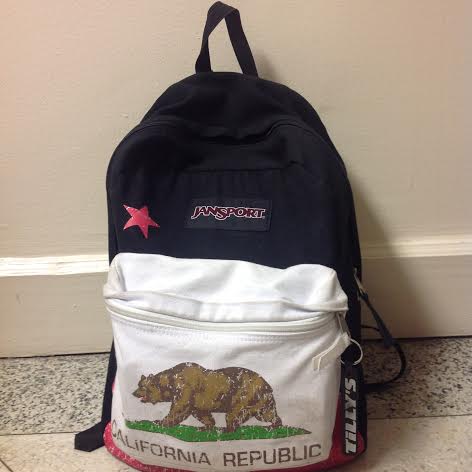 On top of these stylish bags, a new trend towards totes has emerged as students this school year have significantly less books. With the beginning of electronic books on the iPad's and Mac's, students have found it easier to carry a small tote bag on the shoulder instead of a large bookbag.
Senior Hadley Chillura is among dozens of Academy girls who have chosen the alternative tote route. She shares, "I was drawn to the tote because it fits all of my books and reminds me of the beach, my favorite place! I would only suggest a tote for someone who has most of their textbooks on their devices, as it can be a burden on the shoulder. It's nice because the books fit better then they would in a backpack. "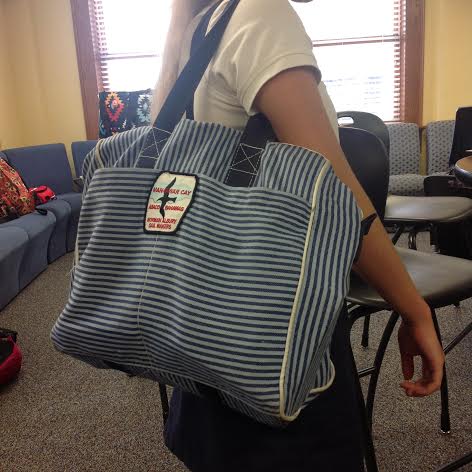 There are many things to consider when choosing between a backpack or tote. Many of the girls use backpacks from the previous year but, for those who do not, style , size, price and shape all come into play when deciding which bag to pick. Finding the right bag is no easy task, because it will have the backs of students for the rest of the year!
For more bag vs. totes inspiration, check out our Pinterest board!