Economics Teacher Beth Chase's Top Ten
The teachers at the Academy of the Holy Names are always adored, and Beth Chase is one of the teachers that every student cannot wait to have. Chase has been teaching at the Academy for twenty-one years and has loved every moment of it. Chase was born on June 14 (Flag Day, of course) in Peabody, Massachusetts. Beth Chase attended Salem State University and was the first one out of her family to graduate from college. She has two sons and a husband (37 years of marriage).
She moved to Florida twenty-one years ago after both of her parents passed away, and she wanted her children to be near her husband's parents who lived in Florida. She found out about the Academy through one of the nuns at her old school who told her to apply here. Ever since then the rest is history. Chase loves teaching in the all-girl environment and all the opportunities it gives the students. "Teaching all girls is easier. There is a lot of other dynamics going on dealing with girls and boys."  Chase has been a huge part of the Academy community by helping her students reach their full potential. She also loves, "The spirit [of AHN]. It is so nice to walk out and everyone say, "Hi Mrs. Chase," and how everyone is really nice and loving. It is very uplifting. I have only always wanted to teach in Catholic schools. This is the best teaching job in Tampa and I couldn't be happier."
Top Ten Favorite things:
Family

Massachusetts

School

Diamonds: "You know they are a girl's best friend!"

Dresses

Lobster

students

School Squad

Shopping

shoulder pads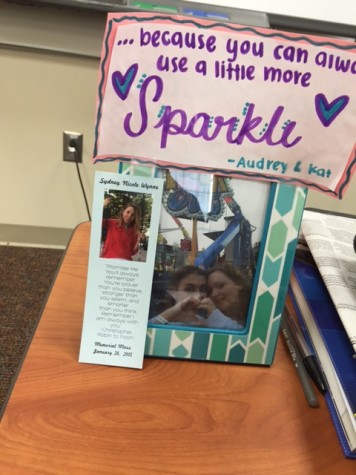 Beth Chase's twenty-one years at the Academy show her dedication and love for the school. The faculty, teachers, and students love her humor and brilliance that help mold this school into one of the best schools in Tampa.