Homecoming dress styles: Freshman year vs. Senior Year
It's that time of year again! Jesuit's Homecoming is just around the corner and Academy's girls are on the hunt for the perfect dress. The question is, what does the perfect dress look like? Dress styles change from year to year, so it is important to keep up with the trends. Typically, underclassman tend to go "all out" when picking their dresses. It's common for freshman to lean towards glitter, sparkles, and sequins; a style that seems to have been a trend for 9th graders over the years. As the years go on, the glamour of the homecoming dress dies down and upperclassmen go for a more classic and simple look. At the homecoming dance this year, you will find all kinds of looks whether it's a Ballerina dress from Sherri Hill or a Bodycon from Tobi.com.
Unlike years' past, this freshman class is steering clear from the embellished first-year dresses and choosing dresses similar to ones upperclassman have chosen. Freshman, Molly Fleming, stated that "styles are changing and we have to keep up with the latest trends. I look at magazines like In Style and Glamour to get new ideas." This is different than past years where girls dressed head to toe in glitter and sparkles.
Freshman Morgan Farrior said she "likes the long sleeve blue style of her dress." and also mentioned that she "got a lot of ideas from Pinterest."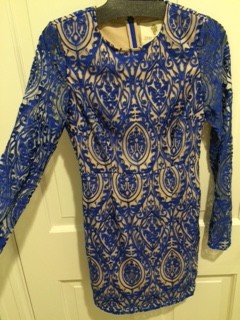 Claudia Silver (freshman) chose her dress because of the open back: "I like how the front is very simple and classic. Then when I turn around, you can see the open back which gives the dress an edgy look."
Senior, Pia Roca, commented that the glittered dresses were what was "popular at the time. Looking back, I dont know what I was thinking!"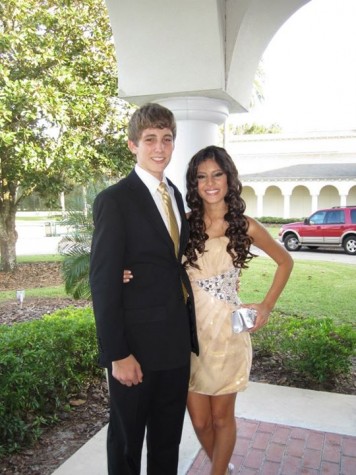 The seniors look back on their dresses from freshman year and all agree that dressing "all out" was suitable for freshman year, and freshman year only.
Jayne McLaughlin comments that "the one sleeve look was cute and flattering. The material was also very comfortable throughout the night. My style has changed over the years so I would never wear an outfit like this again."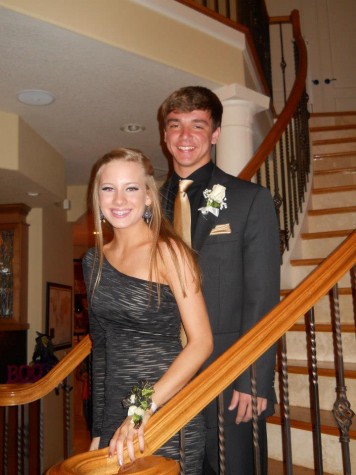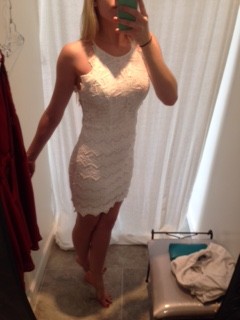 As senior homecoming approaches, Jayne mentions that she, "typically sticks to darker colors, so this year I wanted to go out of my comfort zone by doing a white lace halter dress. I like the simplicity of the color but I also like how it has a little bit of edge with the zig-zag edges."
Looking back at her choice from The Look freshman year, Jackie Joyce (senior) comments, "I was into sequins freshmen year, because it was the popular trend. Now, I regret wearing it, because my style has changed completely since then."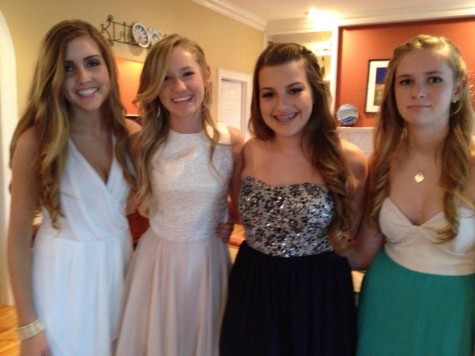 Joyce's choice for this year is a fun, but simple monochromatic style. "I don't really like dresses that are really 'out-there'. I prefer more casual dresses. Wearing this dress I feel a lot more comfortable; it's not as itchy as my freshmen year dress. I love that the black compliments my body and I just feel good wearing it."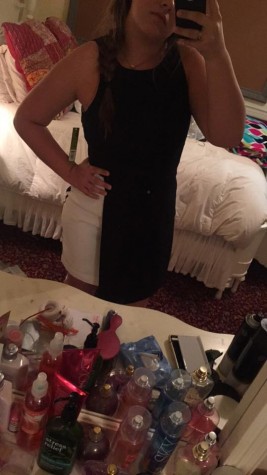 About the Contributor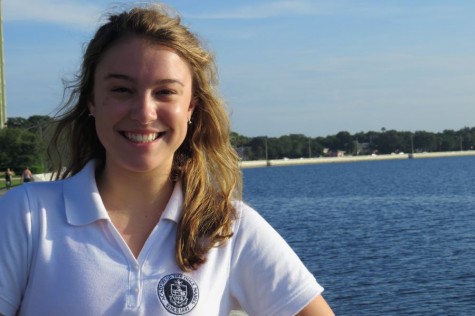 Megan Bajo, Senior Staff Writer
Megan Bajo is a first year Achona Senior Staff Writer. She is in 12th grade and has been attending Academy since Pre-K. Megan tries to stay very involved...