I tried different Pinterest workouts and this is what happened
I'm sure we are all familiar with the Pinterest workouts that periodically appear on our feed. Pictures of perfect six pack abs and easy-to-follow steps draw you in with promises to slim you down or tone your "problem areas". For the most part they target a specific area to work out. For example, some are designed to tone your abs, and others your arms. I have decided to try out a few of these workouts throughout the past week and these are my thoughts.
Six Minute Before Shower Workout
Personally, I wouldn't consider pushups to be the first thing I want to do in the morning… However, it only asked me to do 8-10 so I was able to manage.
This one was a little slow for my taste, but I have to say it was quick and easy. All this workout needs is a little less push-ups and a little more squats.
DIFFICULTY: easy
RATING: ★★★★
2.  15 Minute Cardio Workout

I just want to say that you will need a lot of energy if you attempt this exercise. About a minute into this I was exhausted. This exercise is designed to work on cardio and it most definitely does. However, I feel that it also really focuses on your thigh muscles and arms as well.
This exercise, though difficult, was very well rounded and left me sweating and tired. It forced me to do moves and hold myself in positions I'm unfamiliar with. Victoria's Secret's trainers know how to effectively work out the entire body. 
DIFFICULTY: hard
RATING:★★★★★
3. Before-Bed Workout Sequence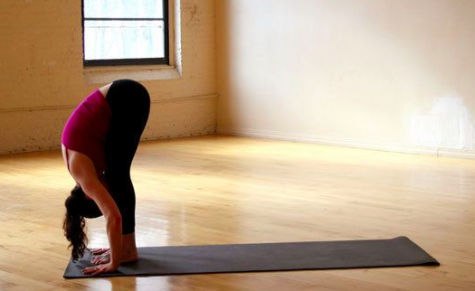 I would definitely consider this to be a calming sequence. The poses are easy and do not require a lot of flexibility. The best part was- IT DOESN'T REQUIRE ANY PHYSICAL EXERTION! I would recommend especially after completing a workout similar to the cardio exercise above. Not only does it lower your heart rate, but it stretches you as well. This yoga sequence filled me with zen and happiness. **some poses were easier than others
DIFFICULTY: easy
RATING: ★★★★
4. 10 Minute Arm Workout 

My main concern with this video is that it requires you to own very small dumbbells… I do not own small dumbbells. In addition, I feel like the professionals in the video could have been a bit more excited about working out. I needed a tad more encouragement to lift weights for 10 minutes. Basically, this one was boring.
The Ten Minute Arm Workout was already destined to be my least favorite video due to my hatred of arm exercises- especially ones that require equipment. If I didn't dislike arm workouts, I'd have to admit that this video successfully targets all the muscle groups in your arms and leaves you sore and tired (which is always a good sign).
*An important thing to remember when lifting weights, no matter how small, is to maintain correct form in order to prevent injury.
DIFFICULTY: medium
RATING:★★
5. Inner Thigh Workout

FALSE ADVERTISING!
I'm sure this workout really does work your inner thighs, but I felt in more in my abs and butt than any other place. The 13 different exercises featured in this video were all fairly simple and only become difficult after doing many reps. For a full body workout- including cardio, legs, arms, and abs- this was great!
DIFFICULTY: medium
RATING: ★★★★
If you want to find out your perfect workout take this quiz.