Humans of Academy: Sofia Curry and The Pope
Pope Francis has embarked on a tour around the world visiting various different countries and spreading his beliefs to large crowds. Recently he just visited New York, Washington D.C., and just left the city of brotherly love. In Philadelphia he took part in the World Meeting of Families Conference, the world's largest gathering of Catholic families and devoted his time to celebrating Catholic families. Pope Francis spoke at Independence Hall, celebrated the Festival of Families, and held a mass for hundreds of thousands of people, at the Benjamin Franklin Parkway. One of our very own Academy seniors, Sofia Curry, had the opportunity of attending the events in Philadelphia, where she attended all three events.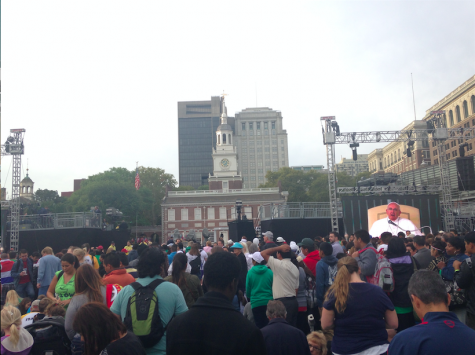 What was the best part of the trip?
"I met so many people that had ties to either Academy or Tampa at the events. In an elevator ride I actually met someone who was a graduate of the Academy!"
How did this experience change you or impact you?
"Since I visited the Pope my everyday life choices have been different and my whole outlook has changed. I've noticed I've been more appreciative of my family and friends."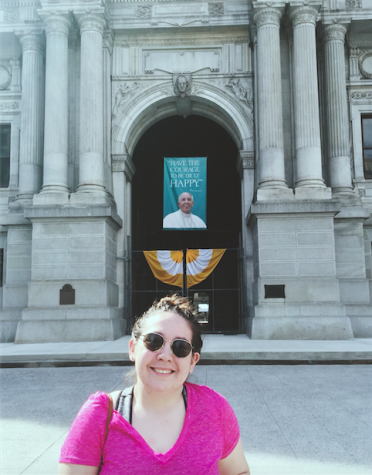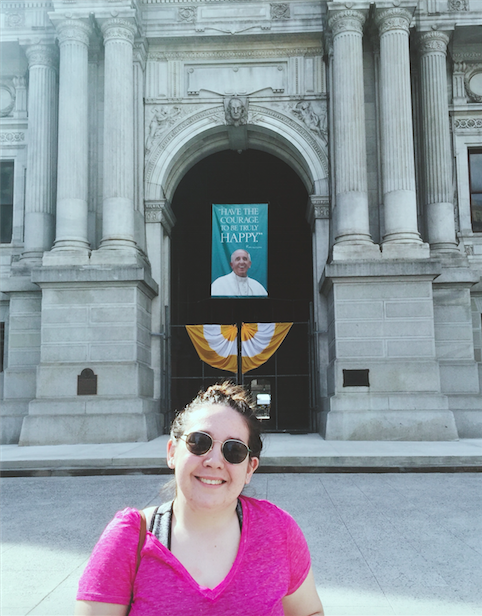 What was it like being in front of a world leader?
"Overwhelming in a good way! Being in front of the Pope is a direct connection to God. I tried my best to prepare myself spiritually by reading Bible excerpts and praying more often. Once I arrived and stood in front of him I found it was a very moving experience that I will never forget."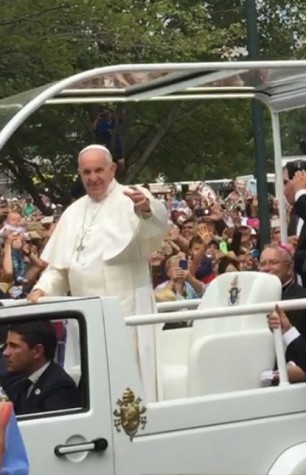 Was it different than what you expected?
"I didn't expect to see so many celebrities there! It was so cool to see celebrities be a part of something greater than themselves."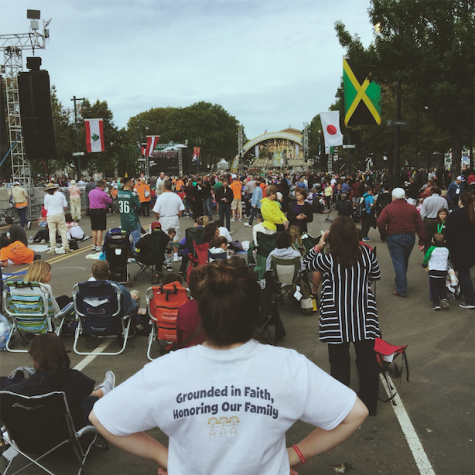 What inspired you to visit?
"The conference had never before been in America, so I once I found out it was going to be in our backyard I knew I needed to visit. It worked out perfectly that it was in Philadelphia because I had been dying to visit!"
About the Contributor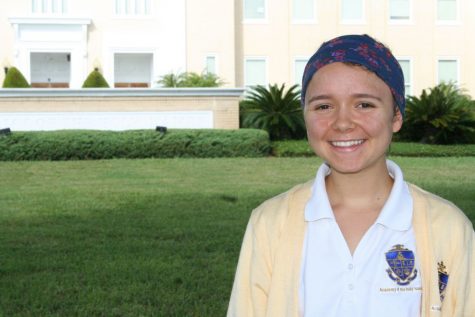 Victoria Baldor, Senior Staff Writer
Victoria Baldor is a Senior Staff Writer for Achona. She is in her second year on staff. Outside of school, Victoria is on both the cross country and...