Humans of Academy: Devin Folkman and Julianne Nichter raising Southeastern Guide Dogs
While many Academy girls participate in wonderful service activities outside of schools, juniors Devin Folkman and Julianne Nichter are taking it one step further by working with the Southeastern Guide Dogs organization. They are each responsible for raising a dog that will hopefully take on a job when it gets older. The jobs include training dogs who will become breeders, working for Paws for Patriots (anything that deals with veterans), or being guide dogs for blind people, which is the main goal.
Raising these dogs takes a lot of time and dedication from the owner's part. Folkman who is currently raising her first puppy, Mastro, says "the hardest thing about raising a guide dog is time management." There are puppy group meetings twice a month; and each dog needs to practice and master the commands that they need to know before they go in for training where they are evaluated to see what their occupations might be. According to Folkman, "My dog is with me all the time except during school and sports. Then my mom steps in by watching him throughout school days and bringing him to sporting events for exposure."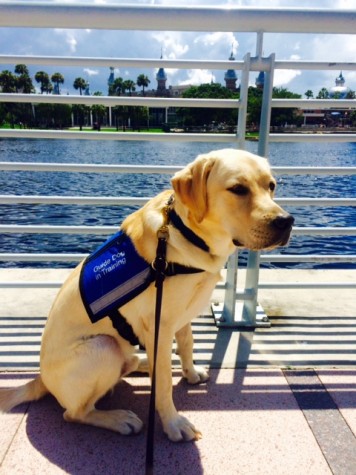 Nichter has raised four dogs: Georgie, Maytag, Lanie, Nicie. She has also finished raising two dogs, Dolly and Tuffy, for people who were not able to finish. Her favorite thing about the whole experience is "getting a new puppy whenever I turn in a dog for training." However, Nichter also acknowledges that there are many difficulties that come with raising guide dogs. "The hardest thing about raising guide dogs is having the patience with the dogs when they don't do what you want. Another hard thing is turning the dogs in for training. You have a dog for an entire year, then you have to give them back, which is pretty sad."
Of all the great experiences that come with raising a guide dog, Folkman says her favorite thing about it is "the process because I am able to watch a little puppy grow into a hero for someone." Nichter enjoys taking her dogs to training sessions. "Sometimes we get to go to meetings at special locations at places including Clearwater Airport, the Pier, and the Town Hall."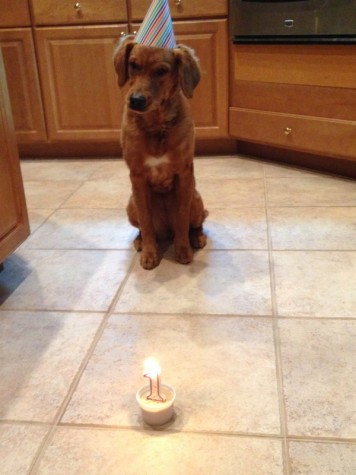 Both girls are incredibly proud of all that their dogs have done, and they are confident that they will accomplish even more in the future. Folkman says, "I'm already so proud of my dog but my goal for him is to make one of the occupations because I know he will do great things for someone."
About the Contributors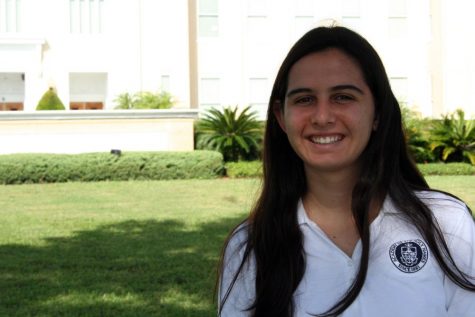 Alyssa Muir, Sports Editor
Senior, Alyssa Muir is Achona's Sports Editor and her second year on staff. She can be found on the basketball court shooting hoops, or if she's not...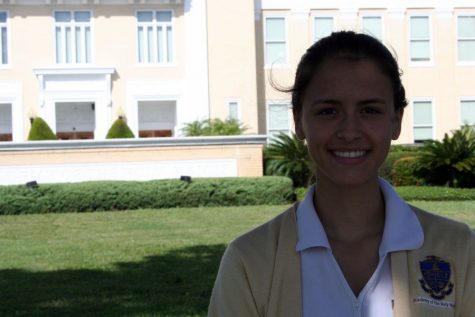 Devin Folkman, Senior Staff Writer
Devin Folkman is an ACHONA Senior Staff writer and this is her first year on the ACHONA. Her favorite social media apps are Snapchat and Twitter. Another...