A(ffordable)DORABLE HOLIDAY DIY GIFTS
As the Holiday season quickly approaches, thoughts and confusion on what to purchase your loved ones becomes your main stress. Well I have the perfect answer for you; DIY presents are on the rise due to the adorable and cheap way of gift giving. Most of these DIY gifts cost $15 or less and are easy to make. Your loved ones will never be able to tell that you didn't break the bank with these adorable gifts. Most of these homemade items just need a jar and some kitchen cooking essentials.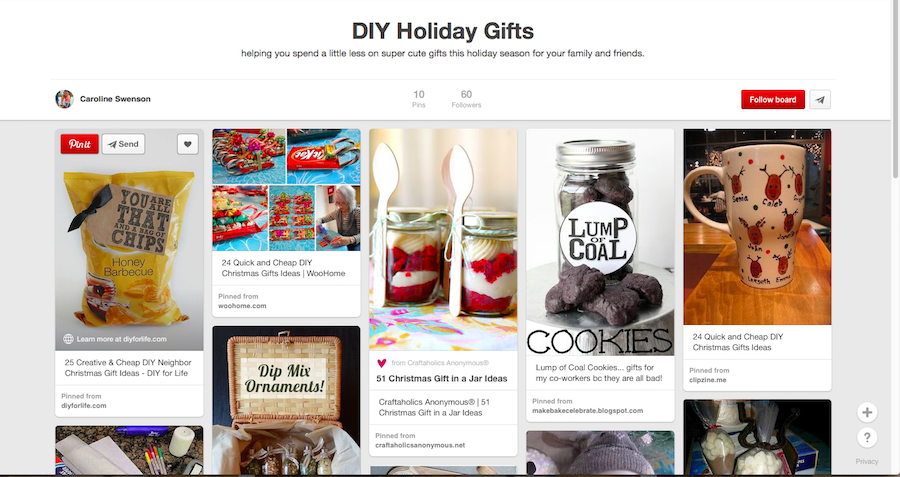 I created a Pinterest board to help y'all in making the best DIY gifts this holiday season. This "DIY Holiday Gifts" board includes hundreds of ideas on the cheapest and easiest DIY gift giving this holiday season. I hope this helped in making your holiday shopping a little bit easier. Happy Holidays!!