What Would Mom or Dad Answer If I Asked Them…..
If you're having a bad day and need something to make you laugh, or if you just like to laugh at funny messages, here are some academy girl's screen shots of asking their parents ridiculous questions to see what they would say.
Skipping School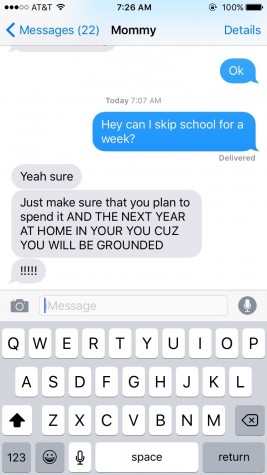 Pet Monkey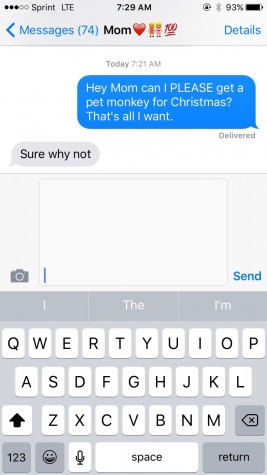 "Pet" Cats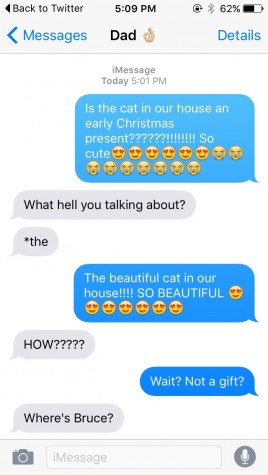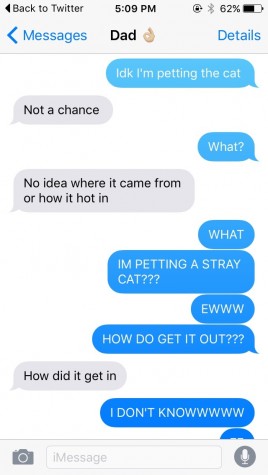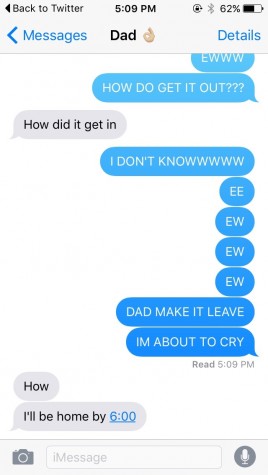 Testing Mom in a crisis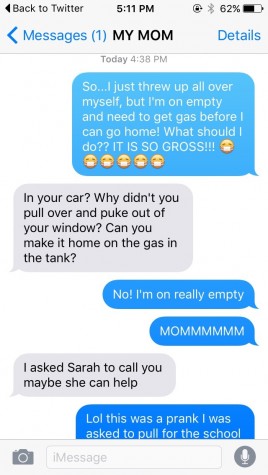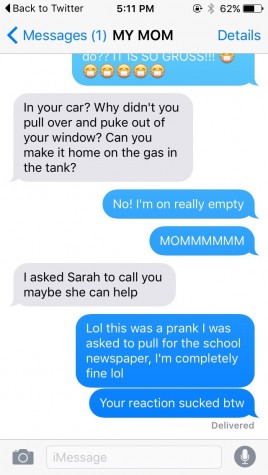 Pet Squirrel?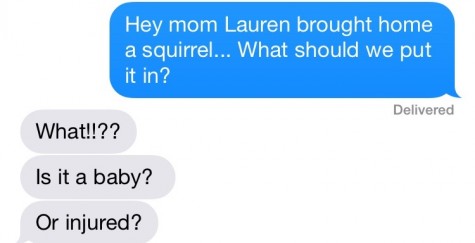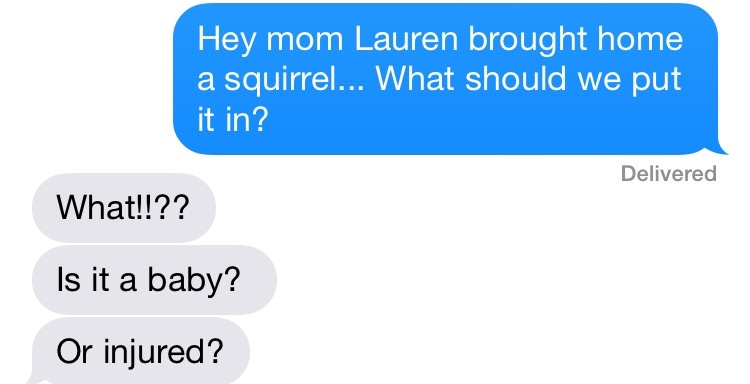 Credit: Lindsey Calka
"Release the Hounds"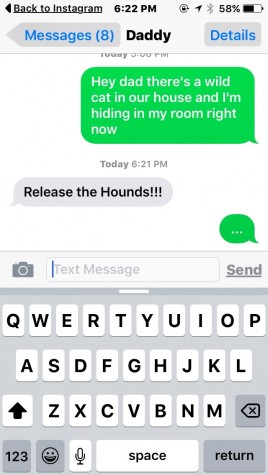 Credit: Gabby Delp
The Chandelier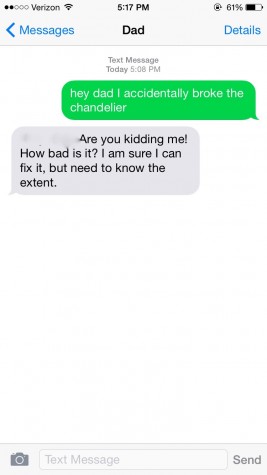 Credit: Kali Bradley
How about if I say please?