1970's Balayage Hair Trend Making a Comeback in 2016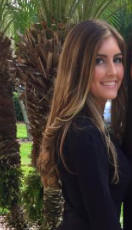 After living with your natural hair color all your life, it's normal to get bored and want a change. The common remedy to this boredom is experimenting with your hair color. The issue many girls face is the fear of a dramatic change. An easy and less drastic decision is to get highlights. A downside to highlights is the constant maintenance and upkeep required to keep the look. Balayage, an old but comeback trend, is the perfect solution to all hair coloring worries.
Balayage is a French word meaning to sweep or paint. It is a trend that was very popular in Paris during the 1970's. In the 1990's Balayage made its way to the United States. It is different from other coloring techniques because the application does not require any foils or other highlighting approaches. Balayage is simply painting the color directly onto the hair in no specific style.
Senior Maria Zeno recently tried Balayage and mentions, "I am in love with this look! I've never died my hair before so this was the perfect transition into the coloring world because of the natural look it gives my hair!"
The reason why this hair trend is so popular is because of the low maintenance that it requires. Balayage gives a natural transition from your original hair color into a subtle highlight. This technique is designed so that when your hair begins  to grow out, there will be no visible roots. In other words, you can last months without touching up the balayage which saves time and money.
Celebrities have been sporting this effortlessly high fashion and edgy look for quite some time and now everyday women are beginning to jump on this trend.
Senior Gillian Dunne comments, "I have had Balayage for about six months now and I have not had to touch it up at all yet. I love this look and I encourage anyone looking to dye their hair to try this technique out!"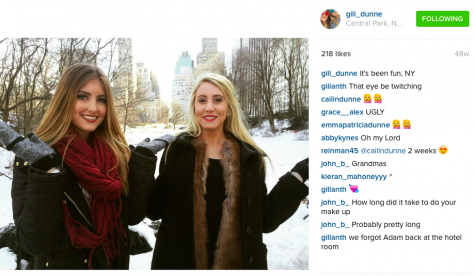 This hair technique, along with others such as ombre and the classic highlight, is a growing trend at Academy. Whether walking through the halls of school, or driving around South Tampa, Balayage can be spotted everywhere and its popularity will continue to grow.