Avid Snapchatters
At Academy of the Holy Names, almost every high schooler cannot deny their guilty addiction to Snapchat. Snapchat is an application where one can take pictures, short videos, or messaging to friends. Over the past few years, Snapchat has gained popularity amongst teens worldwide.
But of course, everyone has their own "style" on snapchat. Each friend group has those different friends on snap.
There is "the artist" who takes artsy pics to post onto their story for everyone to see.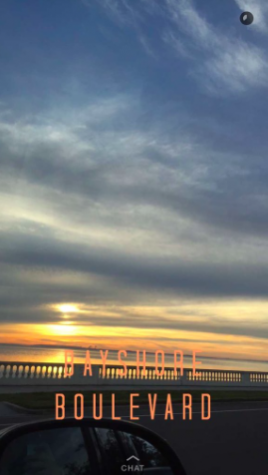 The "couch potato" who sits in bed all day taking pics watching Netflix in their pajamas.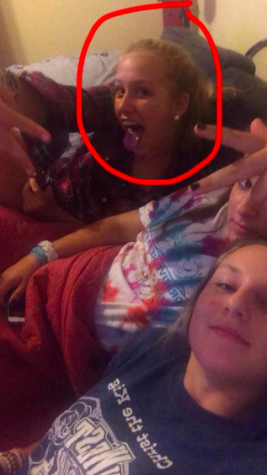 Or the "selfieholic" who is constantly taking funny or ugly selfies to send to all their besties.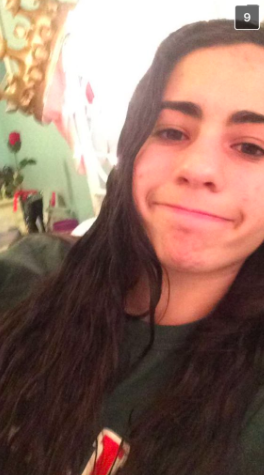 Some people take snapping to a whole new level though. These people are known as "avid snappers." You can always count on a quick response from these people because they are always on snap. It takes a certain level of dedication to reach this level of a snapper.
Sophomore, Sophia Tremonti is a said "avid snapper." Constantly on Snapchat, before and after school, you can always count on her to respond with a funny snap. Tremonti stated that screenshotting her friends funny pictures is what drew her into the world of snap.
"I love snap because it is a quick way to always be in constant communication with my friends whether we are sending goofy pics to one another or messaging on snap text!", stated Tremonti. 
Snapping avidly must run in the Tremonti family because senior sister, Gabby Tremonti is also often see constantly snapping.


Gabby Tremonti explains that, "It's so nice to snap because it's an easy way to still communicate with people and know what they are doing without actually having to have full on conversations."
When asked how Tremonti was able to get her score to be so high, Gabby responded saying that, "it's is very easy, you just have to find people to snap who enjoy snapping as much as you do."
One popular feature that snappers, especially Academy girls, love to mess around with is the facial filters that snapchat recently began offering. Some of them you have to pay for, while others are available free on the app.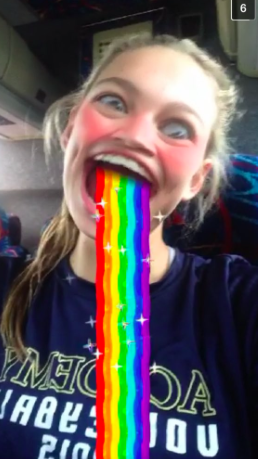 Sophomore Lauren Perez shared some advice for snappers on how to improve your Snapchat :
 "

One piece of advice I would give is to use two filters at once. If you hold down a finger and choose a second filter the app will apply both of them to your picture. Often this makes your snaps look funnier. For example, you can put a black and white filter with the backwards mode on a video for extra effects."

"One way to make your snapchat more personalized to you is by changing the emojis. If you go into settings, manage, and then friend emojis, you can customize the emojis you see on your snap to fit your mood or personality.For example, I changed all of my emojis to be black and white, instead of the original ones snapchat sets up for you. I like it because it makes my snapchat more my own." 
About the Writer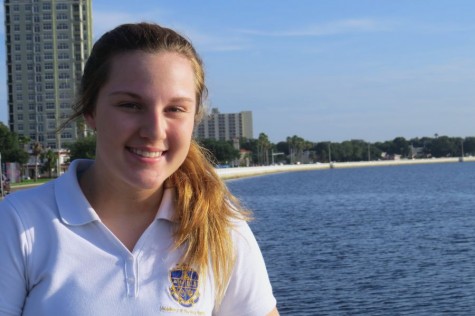 Alex Perez, Senior Staff Writer
Alex Perez is an AHN senior, first-year journalist, and curriculum chair for the Teen Leadership Council. When she is not participating in TLC, Alex can...