Gasparilla Trends of 2016
The Tampa Bay holiday, Gasparilla, has been celebrated in the area for 112 years. There are over one hundred years of history and traditions that are celebrated in the community. People go to the Tampa Bay Yacht Club to start off the day by seeing the pirates getting dressed up. Others choose to sleep in preparation for their long day ahead. Every year, girls from all over the area stress in finding the perfect Gasparilla outfit. This year's trends vary from shorts, high waisted jeans to sundresses.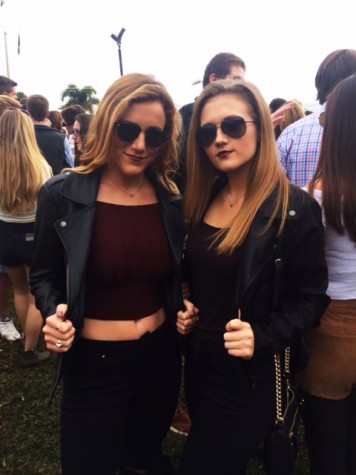 Hadley Chillura and Avery Dierks started their morning off early at the Tampa Bay Yacht Club to watch their fathers get painted up as pirates for the long day ahead. Hadley is wearing a simple leather jacket from Forever 21 along with high waisted jeans. Avery decided to make her outfit stand out with a satchel she got from Nordstroms.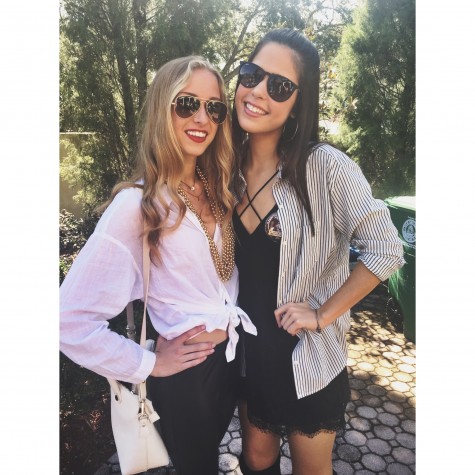 Grace Toups sported the pirate look this Gasparilla wearing a flowy white top with black leather pants. She dressed up her look with the gold beads and red lipstick. Isabella Alfonso wore a black sundress with an open button down over it. With everyone else wearing aviators she decided to step out of the norm and wear a new pair of shades from Ray-Bans.

Katherine Garcia wore the very trendy cross top dress with knee-high black boots. The style of the dress is very different and the pattern of the dress makes it more individual. The lace up top was very in style this Gasparilla with many girls in the Tampa Bay area.

Gillian Dunne loves to work with her accessories. She rocked an arm cuff that goes perfectly with her crop top from Urban Outfitters and high waisted jeans from Top Shop. She wore red aviators to give a pop of color to her outfit.

Sophomore, Mia Lopez, wore black shift dress with knee high brown boots. She dressed her outfit up with a long gold necklace and the classic aviator Ray-Bans.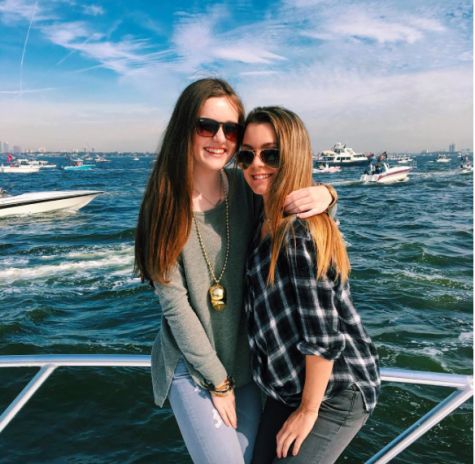 Both of the freshman went for the more casual look this Gasparilla. Morgan on the right wore a light long sleeve shirt with ripped jeans. She wore cute brackets and sunglasses to help bring something a little different to her outfit. Regan wore a navy flannel with ripped grey jeans. Flannels were popular this year with both girls and boys.