Kanye West: Crazy talented or full-out crazy?
Rapper, Kanye West, is known for his hip-hop hits and his frequent offensive outbursts. West's temper has reared its ugly head at several award shows and an array of his gigs. West's status as a mega talented performer allows him to get away with his rash behavior that would otherwise constitute as full-on crazy. After a recent outburst on the set of Saturday Night Live, West's fans and critics alike question if he has actually lost his mind.
West's temper was first publicly viewed at the 2009 MTV Video Music Awards. Country turned pop singer Taylor Swift had just been awarded a moonman for winning Best Female Music Video for her hit, "You Belong With Me." After only delivering the first three lines of her acceptance speech, she was interrupted by none other than, Kanye West.
Kanye West stormed the stage, took the mic, and said, "Yo Taylor, I'm really happy for you, I'll let you finish, but Beyoncé has one of the best videos of all time. One of the best videos of all time!"
Naturally, Swift was overcome with embarrassment. Fans all thought that Kanye was just being Kanye; however, seven years and too many outbursts later, fans are concerned about West's mental health. A recording of West from the Saturday Night Live rehearsal captured him claiming that he is 50% more influential than renowned artist Pablo Picasso and Apostle St. Paul. This outburst followed Swift's roast of Kanye West during her acceptance speech at the Grammy's, where she called the rapper out for taking credit for her success in his song "Famous."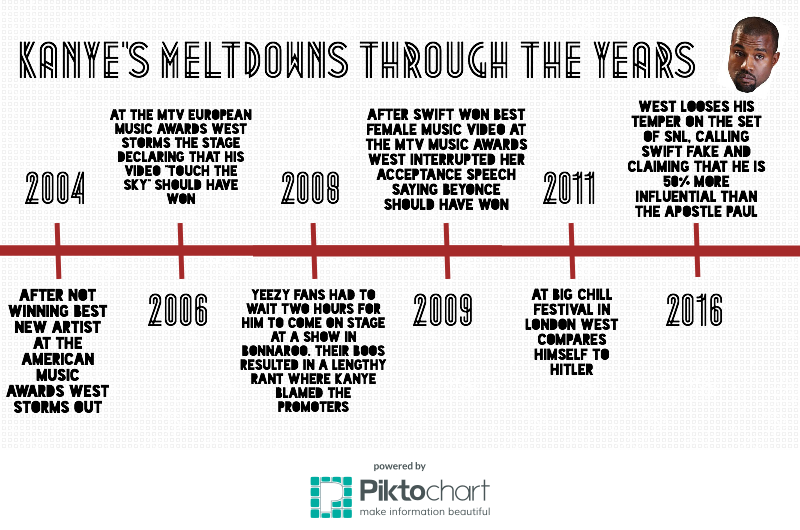 Following West's meltdown on the set of SNL, a source close to him released that he is not crazy. West's hot temper may make it seem that he has lost his mind, but for now Kanye is just being Kayne.
Clearly, Kanye has not learned anything after being banned from the Grammy Awards.
Freshman Gabby Melody explains, "I don't think he's crazy, he's probably just acting out for publicity. I think he wants more money and more attention. Kanye keeps attacking Taylor Swift  because he is trying to stay relevant. "
Share your opinion and comment below if you think Kanye "is just being Kanye" or he is showing signs of mental instability!
Leave a Comment
About the Contributor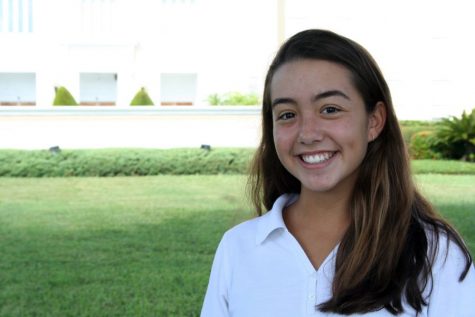 Anna Padron, Features Editor
Anna Padron is the Achona's Features editor and Academy senior. Being a tennis lover since the 6th grade, Anna competes on the Academy high school tennis...