Lululemon: Worth the Cost?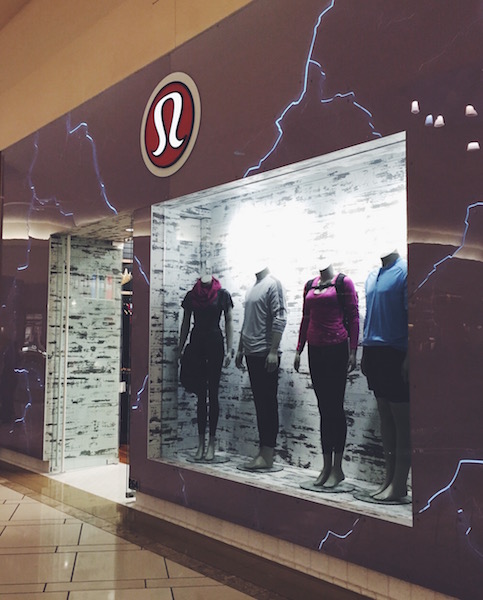 Lululemon Athletica is a high end brand of clothing for athletes of all kinds. Lululemon makes apparel for yoga, running, tennis, swimming and more. In Tampa, Lululemon is located in International Mall, and an even larger store is located in Hyde Park. Lululemon is known for their quality products made with revolutionary fabrics and a look that changes the athletic clothes game. However, a downside to Lululemon is the high price of the clothes. The price of a tank top and shorts roughly comes out to $100. So, is the superior quality of Lululemon worth the extremely high prices?
There are many speculations that the pricing of Lululemon's products are due to the fabrics used to create them. Two of their signature fabrics include LuonⓇ and LuxtremeⓇ. LuonⓇ is a four-way stretch fabric that is as soft as cotton without soaking up sweat like cotton does. Luxtreme is also a fourway stretch fabric with a fit that Lululemon describes as a "second skin." There are several different kinds of LuonⓇ and LuxtremeⓇ ranging from Seriously Light™ to Full-OnⓇ. In addition to these two fabrics, Lululemon has also cultivated a collection of natural blends, mesh and liners in addition to their several other variations of fabrics.
Junior and athlete Hope Rossi explains, "I have had two pairs of regular black long leggings since 7th grade and they still have held up. They are not one bit see through and haven't faded after four years!"
Lululemon athletic wear is light weight due to their innovative fabrics. Not only does Lululemon have a high quality brand, but they also have top notch customer service. Every Lululemon employee is there for the sole purpose of helping the customers. They assist the customers and offer helpful tidbits of information all with a smile on their face.
Junior, Katie Hale comments, "Lululemon employees are extremely helpful and are so fun to talk to. They definitely take above and beyond service to a whole new level."
The Lululemon brand promotes happiness. They take pride in being a feel good brand. The clothes, the employees, and the aura of Lululemon stores alike promote happiness and a "feel-good" atmosphere.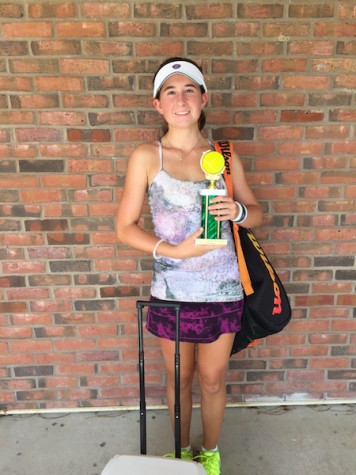 Although Lululemon makes an undeniably great product, the high price is a deal breaker for many. Stores like Marshalls and TJ Maxx sell great brands like Nike and Under Armour for discounted prices. Inexpensive athletic clothes can also be found at Forever 21 and believe it or not, Sam's Club.
Junior, Teresa Toranzo shares, "When I do purchase workout clothes one of my go to places is Sam's Club! I know it sounds weird, but they sell so many different workout clothes that are extremely cute, fashionable, comfortable, and inexpensive. Lululemon is great quality but why pay that much for workout clothes?"
Toranzo makes a valid point. However, for athletes that want light clothes that are of the highest quality, Lululemon is perfect. It truly comes down to preference. Some prefer quantity over quality. Some people think the unparalleled quality justifies the high price while others would rather purchase less expensive athletic clothes.  The saying "you get what you pay for" proves true in this instance.