Best Dressed: Jesuit Prom Edition
Each year, Achona Staff votes on who they think is "best dressed" for an event. The staff will vote on their top five favorite dresses and the others will receive honorable mentions. The staff will vote based on the dress itself, makeup and hair, and how well the student accessorizes.
Seniors Best Dressed: These seniors are listed in no particular order

Kelsea Henry wore an adorable tulle material dress. Kelsea's dress is elegant, yet extremely fashionable. It has been chosen due to its extravagant material and the simple accessories Kelsea paired it with.

Clarisse is rocking a multicolored, patterned dress. She has chosen no necklace due to the high neck and extravagance of the dress.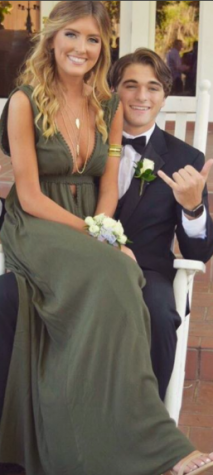 Gillian Dunne is strutting an army green maxi dress. The Achona staff loved the strappy heels and intricate necklaces it was paired with.

Maddie wore an extremely flattering black and white dress with a simple black and gold bracelet. The cutouts span the hips, while still being classy, without exposing too much skin.
Congratulations to the following senior girls who have received honorable mention:

Rebecca fashioned a spring colored dress with simple cut outs in the front. She paired this with a bubbly necklace and hanging gold earrings.

Again with the bright spring colors, Jaime wore a red off the shoulder dress with a simple cut out in the midriff.
Juniors Best Dressed: These juniors are listed in no particular order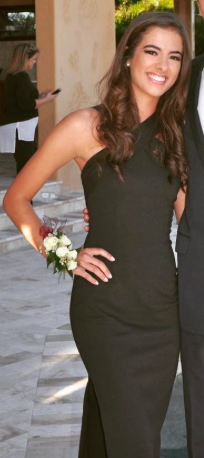 Riley strutted a high- neck, tight black dress with pearl earrings and nude pumps. This dress was extremely classy yet sassy, being tight and black.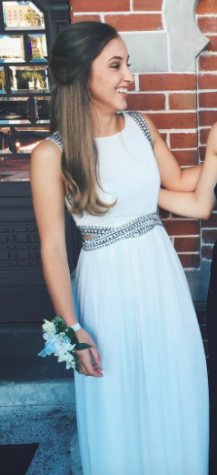 This magnificent ivory maxi dress is adorable. Having sparkly material on the belt area and shoulders, accessorizing was not necessary.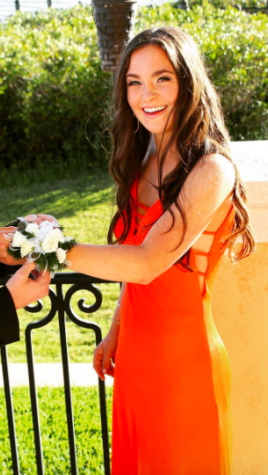 Continuing the trend of spring colors, Ellie rocked an orange maze dress with cutouts in the front, along the sides, and in the back.

This stunning lavender dress had a lace design in the front with an open back. The elegant neckline and flattering flowy bottom were a perfect match and looked amazing.

Also continuing the spring color trend, sophia wore an orange maxi dress with a tasteful slit. She matched this with a busy, silver necklace and black strappy pumps.
Congratulations to the following junior girls who have received honorable mention: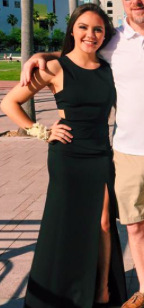 Tess strutted a sassy black dress with a tasteful cutout in the back and an elegant slit. Because of the high neck, Tess did not wear a necklace.
Karianne wore a stunning body con, turquoise dress with an elegant V- neckline. This dress looked fabulous paired with nude pumps.