Successful Academy Prom Fashion 2016
For this years prom, Academy girls received an e-mail from Assistan Principal, Erin Krukar with restrictions on dress styles. The rules were as follows:
Your dress should cover you respectfully on both the bottom and the top. We do not want deep V's, extreme low backs, high slits, or anything so short it would make you think twice about bending down to pick something up off the floor.
The dress should completely cover your mid-section in front and on the sides. No cut-outs.
If you are interested in a dress that has a low back (as are many of the styles these days), you must have it approved by Ms. Mikos or myself.  Some dresses with low backs are perfectly appropriate while others are not.
In addition, Academy girls were told that if we were to chose a dress breaking any of these rules, we could wear a shirt over the dress during the dance. The girls successfully managed to find adorable dresses, even with the restrictions!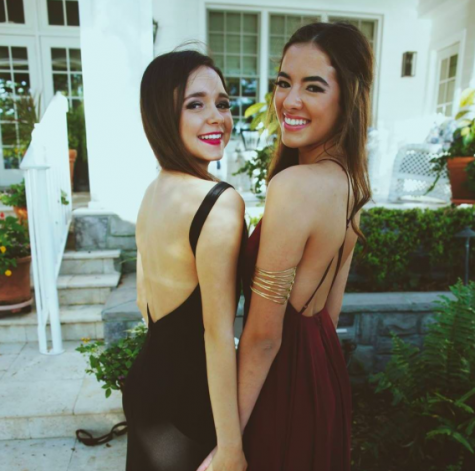 Victoria and Riley wore fabulous dresses with tasteful open backs. Both dresses were approved because of the high neck accompanying the open backs.
Victoria Baldor, junior, stated "It was not as hard as I expected to find a cute dress, I loved my dress and it still allowed me to have my low back."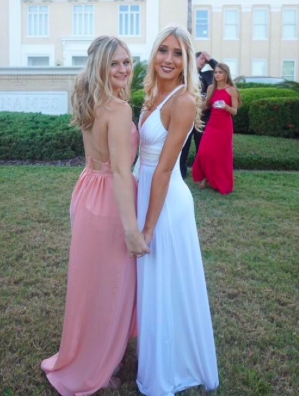 Senior, Rebecca Castellano was also able to show some back, while still being completely classy. This dress was one of Achona's favorites while being approved by administration.
Rebecca admitted "At first when I read the e-mail, I was stressed out and thought I would not be able to find a dress that would get approved, but I found this and got so many complements throughout the night."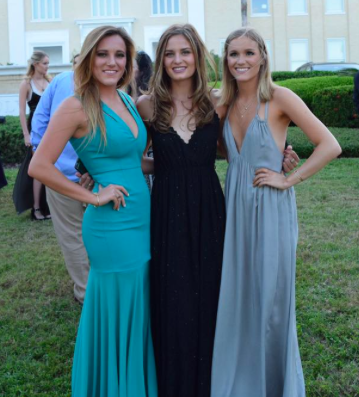 These senior girls all fashioned dresses with deep V's, but not too deep. The dresses were all approved and the girls looked stunning.
Grace Alexander states "My dress had a deep V, but still was approved. I found the rules very easy to follow and had no problem with them."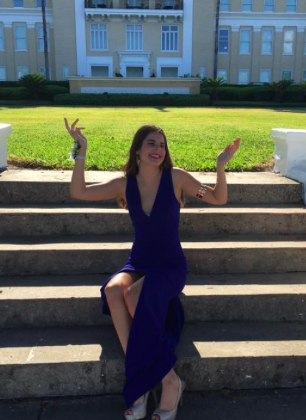 Senior, Gabriella Verdugo, wore a beautiful dress with a tasteful and classy slit. The royal blue maxi dress was stunning still making her a rule- follower.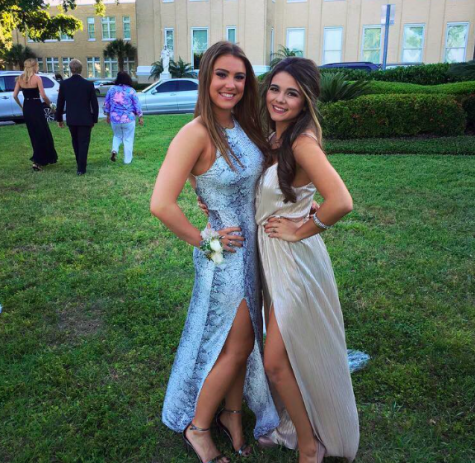 Senior, Zoe Bennett states ,"This was my favorite dress that I have worn so far and it had a slit. I was so excited when my dress was approved."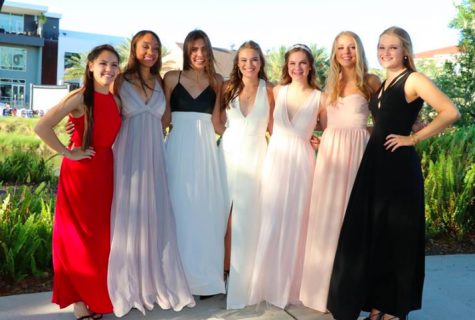 A group of junior girls, looking sassy and classy with all of the following styles: v- neckline, open backs, and slits. All of these girls dresses followed the guidelines.
In all, prom was a success! Girls found stunning dresses while still following the rules.