Academy Juniors Create The Pure Water Project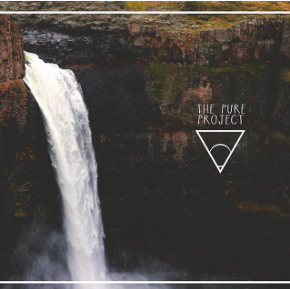 She had a dream and made it a reality. Junior Ashley Achin, one of the co-founders of The Pure Project, had the opportunity to attend a conference on sustainability and growth in our planet which inspired her to start a project of her own. Achin, along with several Academy juniors, began The Pure Water Project in which their goal is to better the lives of the Haitian people.
Having a background in sustainability from the conference, Achin attended she quickly discovered that 40% of Haitians lack access to clean water, which increases the chance of children getting diagnosed with waterborne diseases such as dysentery, E. coli, malaria, and typhoid fever. She, along with her team, knew that improving the sanitation would therefore decrease the chance of passing along these threatening illnesses. In need a low cost and effective way of purifying the water, they quickly realized bio sand filter was the best way to implement clean sanitation.
Bio sand filters remove harmful solids from water using biological and physical processes that take place in the sand call him covered with a biofilm. Basically in goes contaminated water and out goes clean purified water that is safe for the community to drink! Not only is this device made from local resources and needs little maintenance, but it also is long lasting to ensure that the clean water is not a temporary fix.
Since December Achina, Sammy Daley, Meredith Butler and their Ambassadors have been working nonstop in order to raise money to fully implement the bio sand filters. their goal is by next January to have the bio sand filter sent to Haiti so that the citizens can have access to clean water. Until then, the pure water project has planned fundraisers in order to raise raise the money in order to make it possible.
The water and sanitation situation in Haiti is among the most dire in the Western Hemisphere. pic.twitter.com/y7TC5Dkn6R

— ThePureProject (@pureprojectinfo) April 7, 2016
Just last week The Pure Project hosted one of their first fundraisers at PDQ; handing out flyers and raising money while all the while still having lots of fun. The organization is off to a great start and with the support and help their partner pure water for the world, they will be able to fully implement Bio sand filters to the citizens of Haiti.