An Open Letter to the Academy
Dear Academy,
It only took four years to finally get to the point where we are at now. You have changed our lives for the better. We'll miss gathering in the lounge every morning, booty shakin' Fridays, not having boys in our classes, and singing our hearts out to the Alma mater. You have taught us to be strong women who will stand up for what we believe in and you have prepared us to take on the next stage in our lives: College. When people think of a high school experience, they think of high school football, prom KING and queen, and waking up at 6 in the morning so you can do your hair and makeup like you are going to prom just to look good for your crush. Academy, you've given us a once in a lifetime high school experience full of sporting events, prom queens, and late nights where you end up sleeping in our uniform, so we can get 20 extra minutes of sleep in the morning.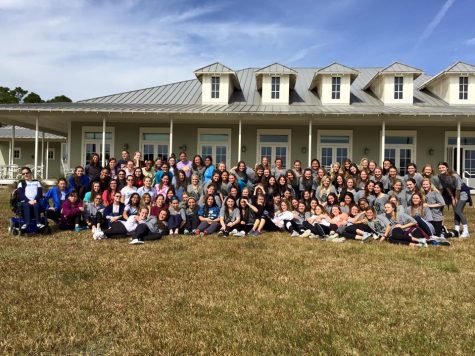 Thank you for making me wear a uniform, thank you for letting me wear my hair in a bun or unbrushed everyday; that prevented me from having breakdowns in the morning. Thank you for giving us the opportunity to participate in No Shave November….and December…and January. Thank you for making me put myself out there to ask a boy to Christmas Formal. Thank you for that one day in January of 2015 when we recieved the ring that will bond us with not only our grade but all the graduates before us, and the ones to come. But most importantly, thank you for placing me in the Class of 2016 and giving me lifelong friends that I can spend my summers, college breaks, and wedding with.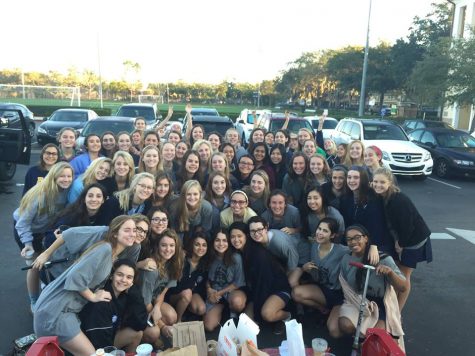 In the past 4 years, you have instilled life lessons in us that we can't even begin to say thank you for. By example you have taught us to be strong women who are going to take the world by storm. In the wise words of Fall Out Boy, "Thnks Fr th Mmrs".
We love & will miss you,
Class of 2016