Junior Samantha Stagg Shares Her Coachella Experience
Coachella is one of the biggest, most popular festivals in the world. Every year, Coachella takes place at the Empire Polo Club in Indio, California. There are six different stages: Coachella stage, Outdoor theater, Gobi, Mojave, Sahara, and Yuma. There are performers on each stage and each year they release a new lineup. Day one's lineup featured Ellie Goulding, A$AP Rocky, and G-Eazy. Saturday lineup consisted of must-see performers, Guns N' Roses, Ice Cube, Zedd and Halsey. Then on Sunday, the lineup featured Calvin Harris and Sia.
Each year, bystanders have seen few celebs that join them at Coachella. This year we saw Justin Bieber, Kendall Jenner, Kylie Jenner, Pair Hilton, Vanessa Hudgens and many more.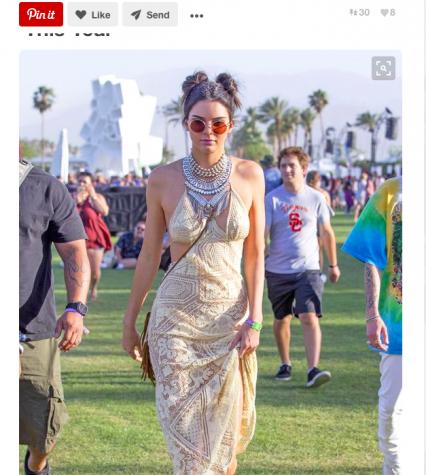 Here at Academy, Junior Samantha Stagg  had experienced Coachella and was glad to tell all about it.
What was it like being at Coachella?
"It's really fun because there is music everywhere and there's always something to do. The people there are fun to talk to & everyone is just having a good time which is cool."
 Did you meet any famous celebs while at Coachella?
"Yes, Nat Wolff."
 How long were you there for?
"I flew in Thursday and left on Monday."
 How many years have you been to Coachella? Which one was your favorite?
"This was my second year. It's hard to compare the two years because they were so different but I definitely liked last year's lineup better than this year."
Whats your favorite part about going to Coachella?
"No one really cares about what other people are doing. Its cool to be in a place where everyone is there to enjoy music and have good experiences."
Thank Youhttps://t.co/t7fhzpalZM

— Coachella (@coachella) April 25, 2016