Craving a Burger? Top Burger Joints in Tampa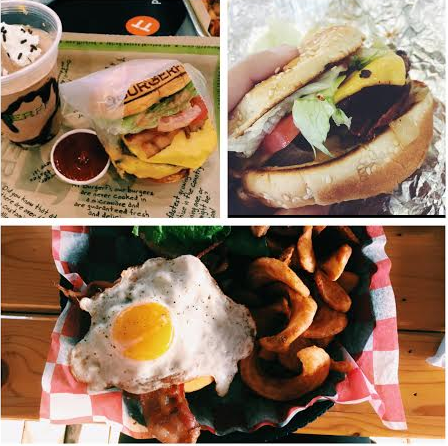 Who doesn't love a mouthwatering, juicy burger every once in awhile? Together with the beef,the savory sautéed onions, crisp tomato and lettuce, atop a buttery bun,they encompass true deliciousness.Here are the many popular options in the Tampa Bay area to indulge in what many Americans have believed is, "the ultimate hand-held food".
Located on South Howard, next to Ava restaurant, this place has received much popularity within the past year. Their business platform has been built on the premise of working towards a gourmet restaurant that serves a casual, American favorite- the hamburger. In addition to burgers, they sell veggie burgers, hot dogs, custards and onion rings or fries. The owners are environmentalists who furnish their restaurant with recycled chairs and tables, and truly believe that beef should be anti-biotic and hormone free. Stamped with their logo right on the bun, these guys know how to make a burger.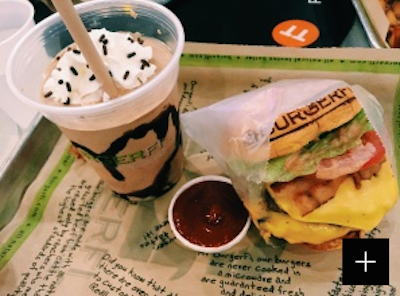 This Lithuanian based burger joint is making it's way into the hearts of Tampanians, with hope in spreading all across America. Located on West Kennedy, their beef is grass-fed and their sauces and toppings are house-made. They make things eclectic, with optional sides such as falafel, tempura, Lithuanian bread sticks, or twice fried potatoes. Of course, you can always opt for the onion rings and fries.  This place is perfect for those that have a diverse palate. Freshman Theresa Tulsiak says,"I loved the fact that it is a sit down restaurant with a welcoming atmosphere.I ordered the burger and sweet potato fries and I was very satisfied."
Known for its fresh, customizable beef burgers and fries, made with peanut oil, they're a favorite among tampa natives across the board.Based in Washington DC, they have locations scattered throughout the US. In recent news, they have just proudly announced that they will be serving milkshakes!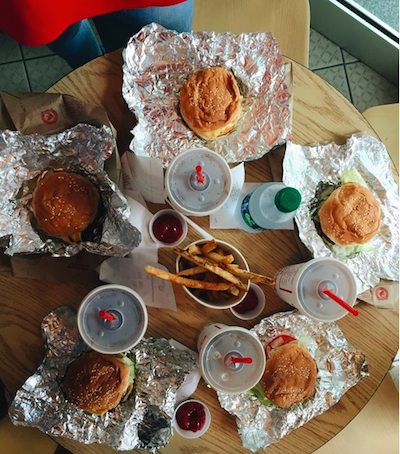 A WestChase and Carrollwood commuter's favorite,they offer many delicious burger combinations that don't hurt the wallet.Their shakes are also enough to write home about (the chocolate hazelnut is a personal favorite). They also keep their fans interested with a featured, new monthly burger and shake. This month, come in for a pizza burger and/or a tiramisu shake.  
Sophomore Priscilla Vasquez argues,
"I like that it's not fancy, yet arguably better than any McDonald's or fast food. I usually order the bacon cheeseburger, or the "Bacon-Cheesey",  with the gingerbread cookie milkshake. I want to try the tiramisu shake next visit!!"
With locations all over the Tampa Bay area, these guys have mastered the customizable burger. With premium toppings such as cherrywood smoked bacon, guacamole or even fried eggs!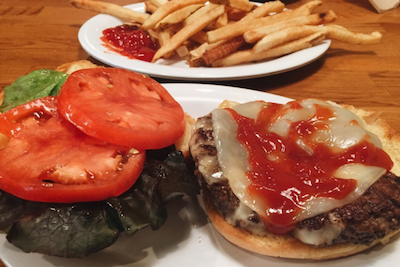 The ideology for their business, shown through their name, that they want burgers to go "back to square one". Using high quality, fresh ingredients, their burgers are made from hormone/ antibiotic free angus beef. I addition to an angus beef burger, one can order a Kobe, buffalo, chicken or vegan burger. What is also nice, this burger joint offers the benefits of a quality sit-down restaurant.