Fashion Funds the Cure: Remi Storch Survivor and Model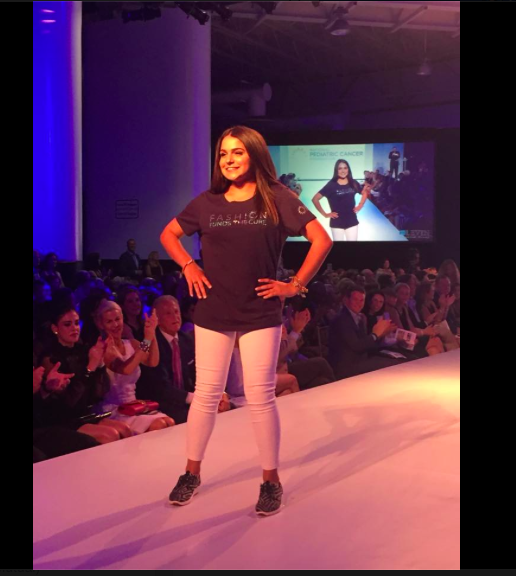 The 13th annual Fashion Funds the Cure was held this past Saturday, April 30, at the Port of Tampa. With celebrity guest Guiliana Rancic and over 60 models, both survivors and fighters, in the fashion show. This wonderful event is hosted by the National Pediatric Cancer Foundation and has raised millions of dollars in hopes of finding a cure for this disease. This year's show was completely sold out with over 1,000 people there to support the kids in their fight. The night was full of fun, and included:
6:00 p.m. – VIP Reception with Giuliana Rancic
6:30 pm. – Doors Open, Cocktails and Hors d'Oeuvres
7:30 p.m. – Runway Show
Senior Remi Storch is the reason many Academy girls attend Fashion Funds the Cure every year. This year was very special because it was Storch's 11th and final year as a model.
https://www.instagram.com/p/BE2Q6l1glRh/?taken-by=maddie_matesich
When asking her about the foundation and how she got involved, she recalls, "I got involved with the PCF when I was first diagnosed. I began to participate in some of their events and started speaking on their behalf when I was 7 years old. I started walking in the fashion show 11 years ago."
She then went on to talk about how it was her final year saying, "It is kind of bitter sweet. Since I have been walking for 11 years now and I am going to college next year, I felt like it was time for me to move to the next stage. Next year I am still going to come back for the show and volunteer to help out with all of the behind the scenes work."
Lastly, Storch explained how this charity has helped so many, including herself, by saying, " This foundation has helped me and others by funding trials and research in hopes to find a cure. The PCF is also special because it takes the children's minds off of their treatment and all of the hard things they have to go through by having fun events for the kids and their families."
https://www.instagram.com/p/BE2QmQ9Bg-D/?taken-by=samanthajgibs
Overall the whole event was a huge success and Storch could not be happier with how her last year modeling turned out.  National Pediatric Cancer Foundation and survivors like Remi are forever grateful for donations and help raised from events like Fashion Funds the Cure.