Plant High School Senior Grace Smith Juggles Blog and Teen Book Club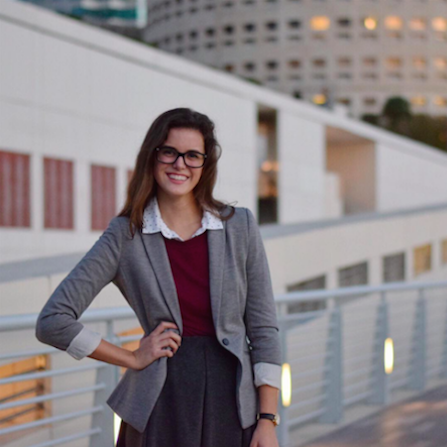 Grace Smith is a blogger, writer, bookseller, and editor; not to mention the creator of a successful teen book club. She also happens to be an eighteen-year-old senior at Plant High School.
Smith created her book review blog, Words Like Silver, in April of 2011 when she was thirteen years old.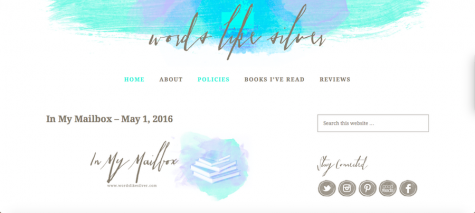 She was inspired, she recalls, "after stumbling upon a publisher-run social media site that doesn't exist anymore."
She was struck by the strong voices of the bloggers and identified with the stories and ideas they explored. It was then that she adapted the idea as a way of expressing her own thoughts and writings. Words Like Silver did not begin to accrue an audience until Smith attended BookExpo America, the largest author-publisher networking event in North America, in the summer 2012 right before her freshman year of high school.
"…I met all these authors, publishing professionals, and bloggers. I realized that this is what I'm meant to do with my life and so I wrote this article about it that got a lot of attention. The feedback I got from that gave me a lot of opportunities, and gave me a lot of mentors who have helped me work my way up within the publishing industry," she remarks.
The success of Smith's blog has kept a steady thunder of opportunities at her door, including one that arose in the summer of 2014 from Allison Adams, the co-owner of Oxford Exchange.
Smith recalls that Adams sought her out, inquiring if she had any proposals for a collaboration between Oxford and herself.
"She'd been following my blog for a while, and I loved the idea of working with OE." Smith describes. "I ended up coming with the idea of a book club, and we decided to pitch it with classics."
Smith pours hours of work into her book club to ensure its success.
She describes herself as "excessively organized" and necessarily so, as she reports she is taking seven AP classes in addition to hitting the turf during lacrosse season at Plant.
"In other words, I'm dying." she chuckles.
But Smith possesses a unique resilience and optimism.
"Luckily," she says, "I really just prioritize doing what I do because I love it. It's hard work, but it's a treat for me to be able to read and blog and all."
To get her book club off the ground she says, "I begged a lot of friends to come, and reached out to people who I thought might enjoy it. Plus, I heavily promote it on my Instagram and blog, so some of my readers have stopped by occasionally."
Smith picks books every month that have a caliber of literary significance, but maybe ones her audience would not normally pick from a shelf of thousands. She incorporates suggestions from her coworkers and friends, and some of her personal prospects, but most importantly books that have a lot of heart.
"I just want a book to move me," she shares, "Generally, that means it has to have compelling characters, beautiful language, and an underlying purpose."
Book club meets once a month to dissect the plot, voice, language, theme, and other intricacies of the chosen book. These conversations are fluid, anyone is free to share their input, and they sometimes evolve into descriptive opinions of readers' raw thoughts and emotions regarding the story. There is a perfect cocktail of structured criticism and insightful chitchat about each novel. (Plus there's free snacks.)
Anyone wanting to attend should pick up a copy of American Psycho by Bret Easton Ellis and head to the second floor Commerce Club of Oxford Exchange on Kennedy Boulevard on May 29 at 3 P.M. It is free to attend and there is no RSVP required.
Smith reflects on her experience thus far in the literary industry, "It's been rewarding to build an identity for myself: one that feels distinct and purposeful. I love what I do, and I love that I can affect my surroundings so tangibly simply because I am so passionate about knowing people and stories."