Sprinkles Cupcakes Opens in Tampa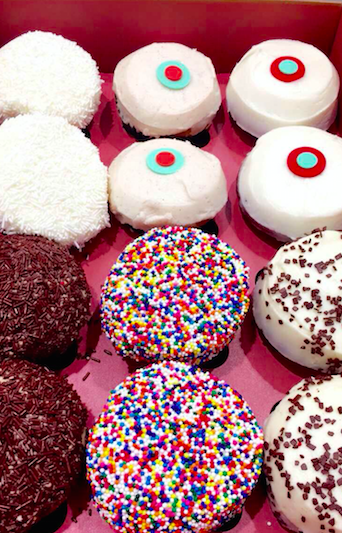 On Thursday, April 28, Sprinkles Cupcakes opened their doors in Hyde Park Village. This is the first Sprinkles to come to Florida, and is one of many new stores in Hyde Park.
This popular bakery first originated in Beverly Hills, CA, and was so successful that there are now several other locations all over the United States. Since Sprinkles' opening in Tampa, there has almost always been a line out the door.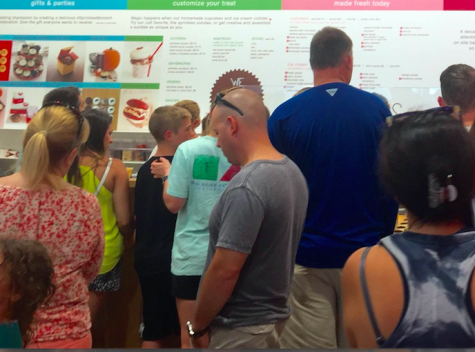 "I was so excited that Sprinkles opened that I went on Friday, a day after it opened, but the line was almost wrapped around the block, so I had to go back on Sunday. It was worth the wait," stated junior, Audrey Dunn.
What makes Sprinkles special is that not only is it bakery that serves cupcakes, cookies, ice cream, and ice cream for dogs, but it also has a cupcake ATM. Unfortunately, The ATM has not opened in Tampa yet because of shipping issues, but will be coming soon.
By using the touch screen on the ATM, people will be able to choose their cupcake and watch it being placed in a box and dispensed. Fresh cupcakes will be restocked throughout the day.
"Whenever I go visit a big city, I try to find a Sprinkles becuase it is so good. I'm so happy that there is going to be one right around the corner from me now," stated freshman, Blakely Byrd.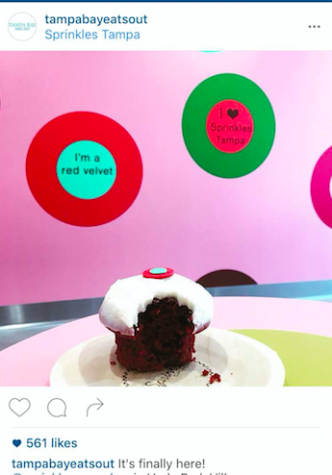 Although Sprinkles is known for their cupcakes, even people who are not cupcakes lovers can find something that they enjoy.
Olivia Porcaro, for example, shares, "I was a little disappointed with Sprinkles. I got the White and Black cupcake and I thought it was just alright. On the other hand, I tried their cookie dough ice cream and I thought it was so good!
Hyde Park is fortunate to have such a delicious sweet spot like Sprinkles. Comment below what you thought of this new bakery!