The Rollercoaster Of Emotions When You Are Getting Your Drivers License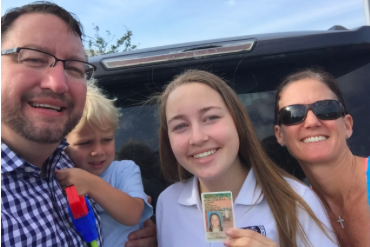 Getting your drivers license is not an easy thing. With many days and nights practicing and perfecting your parking and merging into lanes, it can be concluded that it is not easy. But they day that you are ready for the test you've spent months practicing will determine whether or not you still need to be carpooled by your friends. Here are the feelings you will experience the on the day that determines your future.
1. Waking up and feeling excited because today is the day. No more asking your friends for a ride to places…it will be a new life from now on.
2. Stressing out in the car on the way to the DMV…questioning if you even remember how to drive.
3. Getting nervous at the DMV when you're waiting for your name to be called to take the test. 
4. Walking to the car with your instructor is very awkward.
5. Hoping you don't mess up the three-point-turn.
6. Driving back and worried that you might have messed up turning in.
7. Anticipating what your results are
8. Feeling good about yourself when the instructor says, "Congratulations, you passed!"