5 Best Coffee Shops in South Tampa
Almost every morning, Academy girls walk through the school doors with coffee in their hands. But where are the best places to stop in the morning for a quick caffeine boost or afternoon for some quiet studying? Below are five popular and (some) undiscovered coffee shops right outside Academy's doors!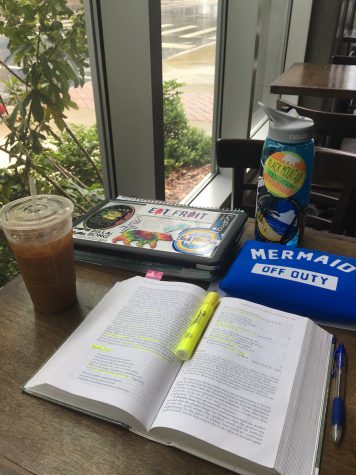 Buddy Brew
Buddy Brew focuses on the story behind the cup. They have two locations that offer comfortable couches and areas to collaborate with other students. The Buddy Brew Roastery on W Kennedy Blvd opens from 6:30 a.m.  to 7:00 p.m. Senior Megan Matter has studied up on the history of Buddy Brew, opening up about the owners, a husband and wife who shared "a mutual love of coffee."
Gillian Garcia, a junior, exclaimed "I always get their avocado toast whenever I go."
Several other students chimed in that their food at Buddy Brew is delicious. The locations on W Kennedy and the new location in Hyde Park have larger spaces to sit and relax, but the Hyde Park location doesn't serve food. Oxford Exchange has open areas to study and the restaurant is close by, including a Teavana Tea Bar.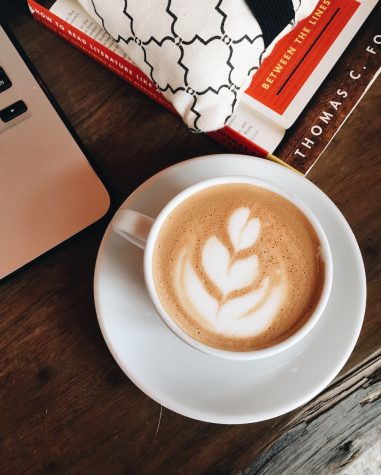 Victory Cafe and Tea Bar
Over near Channelside, senior Liz Benjamin stops almost everyday to visit her favorite barista at Victory Cafe and Tea Bar before work.
"I usually get their pomegranate tea or iced coffee with soy milk" explained Liz. "Its also a super relaxed community and there is sometimes gossip between the shops down there."
Victory Coffee is decorated with art-deco seating and is great for a quick cappuccino or spreading some news on the latest drama.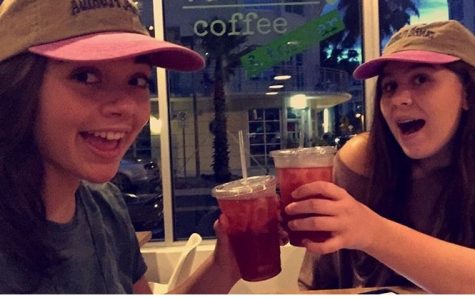 DI Coffee Bar
The new DI Coffee Bar, another relatively nearby location, serves a vast selection of teas, lemonades, and coffee. They brew a richer, darker Colombian blend called Panther Coffee. Open from 6:30 a.m. to 9 p.m, DI Coffee Bar offers plenty of places to study and relax after school and free wifi. DI Coffee Bar is known for their cafe con leche and avocado toast among their selection of food items, including cheese trays and pastries. Tampa Bay Times raves about the new up and coming possibilities, such as artisan cook coming in over the weekend to serve customers. Also, they allow dogs on their outdoor bar so it's a good place to stop on a walk to rehydrate or relax!
Brooklyn Water Bagel Company
Brooklyn Water Bagel Company, a brand new shop, is positioned near Kennedy and S Dale Mabry and opens at 6:00 a.m. One of their most popular features is the iced coffee made with frozen cubes of coffee called Coffee Cubstas. Morgan Graff, a current senior, revealed that the first time she went there after morning track practice, her life was changed forever. She gushed about the bagels "sent from heaven" and "genius coffee idea" so when her ice melts, it doesn't water down the coffee. Brooklyn Water Bagel Co, is the perfect place to stop for a mood booster in the morning.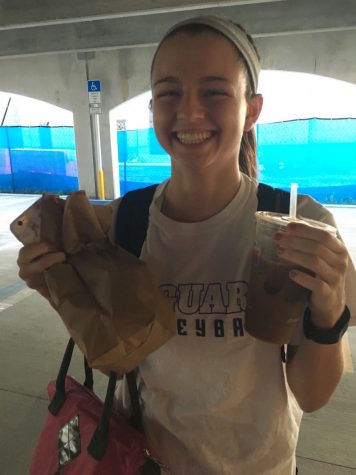 Caffeine
Downtown Tampa boasts some of the most unique privately owned shops, but Caffeine gives customers an artisan specialty experience and a taste of local and outside of the box flavors. They are a European based chain and have just started opening shops across America. If any Academy students are willing to try new flavors, their coffee is brewed with hints of honey and brown sugar and served blended or hot. Grabbing a cup of coffee with her dad after school, Reilly Sleater boasted about their iced coffee and said it was the best cold brew she had ever had. The servers there are eager to lend a helping hand or suggest a drink for a hot Florida day. They serve simple pastries to compliment their coffee like muffins and croissants.
South Tampa is an eclectic area that offers an amazing array of coffeeshops for students, right outside their school doors. New places are opening often that give students and residents different options for everyday or become a regular customer.  
Below are the best songs to listen to while relaxing in one of the coffeeshops above: