Academy Crew Builds New Boathouse
The Academy Rowing Team packed their boats and rowed up the Hillsborough river to a new boathouse, built by the team in June. Rowers usually practice six days a week at Tampa's Julian B. Lane Riverfront Park, until it was closed for construction and remodel starting in June 2016, with plans to be completed by December 2017. With the city running out of options for the displaced crews, including Academy, Hillsborough High School, Tampa Preparatory School, Berkeley Prep, and The Stewards Foundation, teams had to collaborate in order to keep their sport alive.
#JulianBLane park really starting to 'open up' across the river from #DowntownTampa pic.twitter.com/rqrw8AYCiB

— Jeff Zampitella (@MySkypoint) August 11, 2016
Academy of the Holy Names, Hillsborough High, and Berkeley Prep joined forces to find a new location on the Hillsborough River to continue preparing for the physically rigorous regattas ahead. The new location proved to be closer than expected, just 3.5 miles up the river, at Rivercrest Park. With the location settled, the only problem the teams faced now was the lack of a boathouse.
After several hot summer mornings full of hard work, heavy lifting, and determination, the boathouse was complete.  The entire structure was built by Academy, Hillsborough, and Berkeley rowers and their dedicated parents. Although the work was rewarding, rowers have mixed emotions on the temporary boathouse.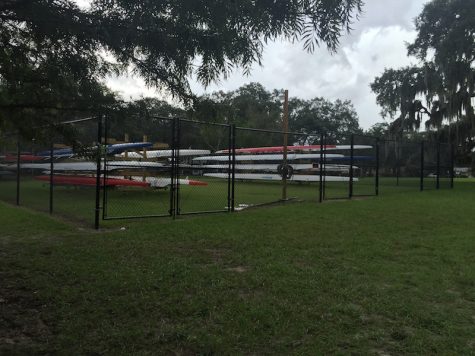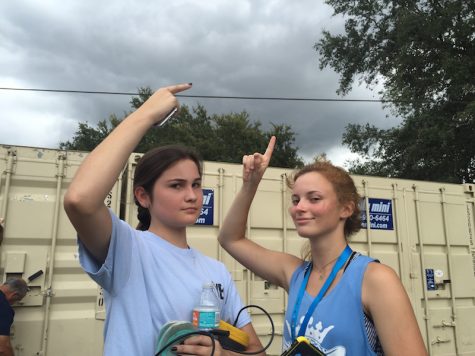 Senior and fourth year member of AHNRC, Abby Morris, states that she "likes it less than the old boathouse because we don't have a dock so when it's low tide our feet get stuck in the muck and we can't walk which is really scary when you have a boat on your shoulder."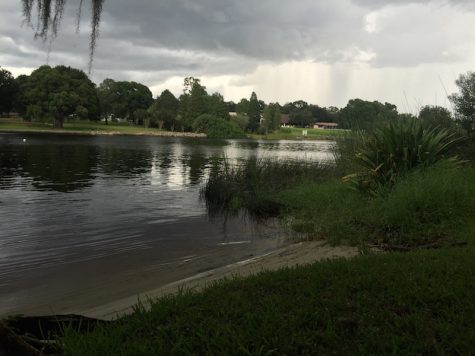 Junior Caitlyn Helms comments that she "likes running laps around the new boathouse because it's really pretty. There's also a bakery near it that sells Cuban bread, I have a whole loaf at home!"
No matter what differences in opinion there may be about the new boathouse, the Academy of the Holy Names Crew is proud of their hard work in building a safe place to challenge themselves at practice everyday. Academy Crew is ready for an amazing and successful 2016 Fall season!