Fall 2016 Concerts Preview
Sophia Bahr, Arts and Entertainment Editor
August 19, 2016
The concerts and wide range of visiting artists coming to the Bay Area are one of the perks of living in a metropolitan city like Tampa. Academy girls often times enjoy going to a concert with their girlfriends for a night of good music, rave lights and Instagram pictures. Here are some hot upcoming concerts to be on the lookout for:
Performing at the Amalie Arena:
Drake and Future: Saturday, August 27
With the going rate at 93 dollars,this is a coveted ticket.The acclaimed Champagne Papi and Future's pre-sale tickets were sold out almost instantly.
Victoria Baldor says, "I bought my tickets on pre-sale through American Express and it was still hard to get them."
Junior Alexa Traviesa is going as well: "I have a feeling that while Future sings "Diamond's Dancing," Drake will come in and make his grand entrance to start his performance."
Kanye West: Wednesday, September 14
Yikes, a school night! West's album, The Life of Pablo, made history as the first album to debut at the top of the Billboard 200 chart based on streaming only. West's "Saint Pablo" concert hits Tampa towards the beginning of his tour, so his sheer talent should show through and through.
Senior Katie Hale strongly dislikes West. She argues, "I don't like him because he is: a) arrogant and b) thinks he can do whatever he want without consequences."
But, Senior Teresa Toranzo counters, "Kanye West has changed the way we listen to rap music. I fully intend on being in the audience at his concert."
Thank you to everybody who made The Life of Pablo the number 1 album in the world!!!

— KANYE WEST (@kanyewest) April 9, 2016
Carrie Underwood:Wednesday, November 16
This American Idol alum and country pop star is hitting the big stage at the Amalie Arena.  Tickets start at 75 dollars.
Junior Ashley Anderson gives her thoughts:"I think Carrie will be great in such a large venue such as Amalie Arena. I am really hoping she will sing "Before He Cheats" or "All- American Girl"."
MidFlorida Credit Union:
Fifth Harmony: Thursday, August 25
With their top-forty songs that range from "Worth It" and "Work From Home",  this female group is breaking the charts. According to big-time record producer, L.A Reid,the man who formed the band on X Factor says, "they've become the biggest girl band in the world."
Zac Brown Band: Sunday, September 18
Grab those cowgirl boots ladies because country concert season is here! Many students enjoy going to a country concert, whether they like the genre or not. Because of the great social scene, you're sure to see a friend there. Starting ticket prices go for 46 dollars.
Junior Alexandra Fonseca, a fan of country concerts says, "I love going for the social aspect with my friends. I definitely intend on going to Zac Brown Band."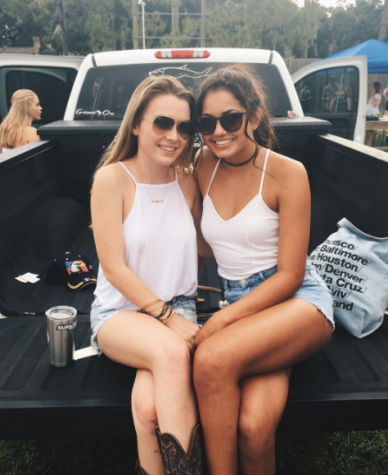 Jannus Live
Flume: Sunday, September 11
This new and hip twenty-two year old Australian DJ, is making his mark on the world of EDM. His hit song, "Never Be Like You" featuring Kai is a unique blend of whimsical vocals and bass drops sure to please a variety of music tastes.
Fitz and The Tantrums: Thursday, November 3
With their new album featuring the song "HandClap", the indie- pop band, Fitz and the Tantrums provide a listening experience similar to Young the Giant or Passion Pit.
Senior Mary Kate Urbanski says, "I really like their song "The Walker".
In addition she gives her thoughts on the St. Pete venue, "I like the intimate vibes of Jannus Live and being close to the artists."
Interested in listening to one of the musicians?