HOA: AHN welcomes new principal, Stephanie Nitchals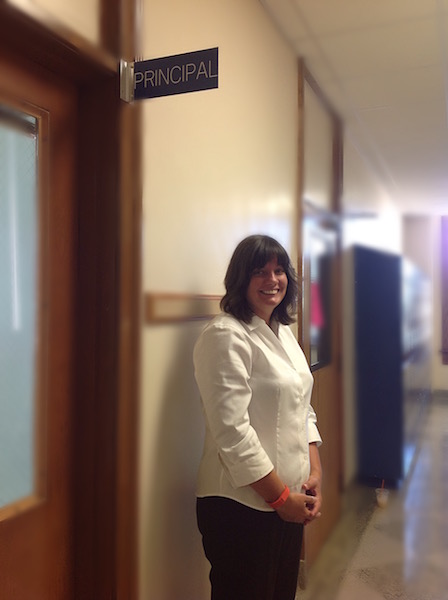 Academy's freshmen aren't the only new girls on the block, Principal Stephanie Nitchals is the new face of Academy. Nitchals came all the way from Fresno, California to be Academy's new principal, and due to her passion and experience for educating young women, she's more than qualified for the job. Before she became interested in teaching, Nitchals had a career in computer programming. In her five year career she only encountered one other woman, which sparked her passion for women's education; especially women in the fields of math and science. Empowering women is something very important to Nitchals, which is why Academy is the perfect place for her. I was able to sit down with Nitchals and ask her a few questions.
Padron: How did you get into teaching?
Nitchals: I was actually a computer programmer before I was a teacher, and I enjoyed that a lot, but I just wanted to do something that was more meaningful and so I decided that after five years of that I just really wanted to go back to school and get my degree to teach, and I taught English initially."
P: What made you apply for this position?
N: "When I came in January, the ladies [students] really sold it to me when I interviewed with them for an hour. They just talked so passionately about their school that I definitely thought this was the right place for me. I also wanted to get back to a school run by Sisters."
P: What was your first impression of the Academy student body?
N: "I loved the energy and positivity of the girls. You were all so welcoming to one another it was infectious."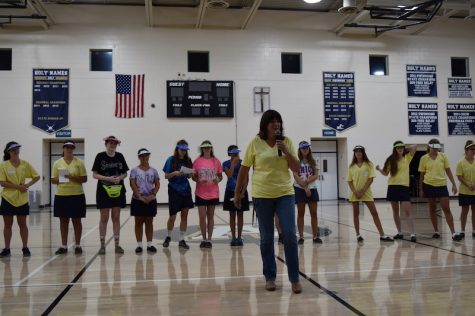 P: If you could have any superpower what would it be?
N: "Super speed so I could be everywhere I want to be and see everything I want to see, and so that I could do things faster. I could zip in and out of classrooms."
P: What is an fact about yourself that no one knows?
N: "I'm addicted to potato chips, it's a weakness. It's my antithesis to my superpower, my kryptonite."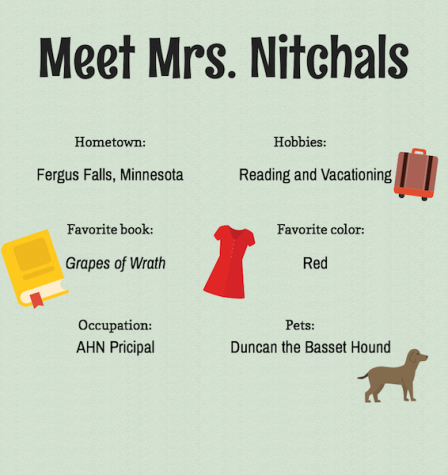 P: If you could invite one person to have dinner with you past or present who would it be and why?
N: "I would say the author James Baldwin because I minored in African American literature, and I have always been interested African American literature. He's always been someone that fascinated me. I have always been interested in learning more about the Civil Rights Movement, so I would be interested to see what he has to say about his experience."
P: What are your plans for Academy this upcoming year?
N: "My plans for the Academy this year are to intensively work with teachers to get them the professional development that they are interested in, and to spark their passions for what they want to share with you. In my experience, when teachers are happy and motivated it's infectious and they spread that to the students they are teaching. My emphasis this year is on providing teachers with the materials they need to be successful." 
The student body is so excited to see what Nitchals has in store for this year. Her high energy is infectious and her first year at Academy is sure to be a great one.