Lululemon Worth the Hype?
Lululemon headbands are a fashionable trend for Academy girls and can be seen all around school. Their company has a reputation for providing quality athletic clothes for athletes and those of the lesser athletic variety. Although Lululemon is known for their athletic clothing, the brand also carries fashionable water bottles, gym bags, mats, and swimwear.  
Lululemon headbands are worn as a fashion statement more often than as a reflection of the quality of the headbands themselves. For some, the pretty colors and patterns might be enough reason to buy the 12 to 18 dollar headbands but for others it's the fly away fighting qualities that make the headbands worth it. A student can find a headband with similar style at Target, however it would not include the same features Lululemon ones have due to their revolutionary fabrics.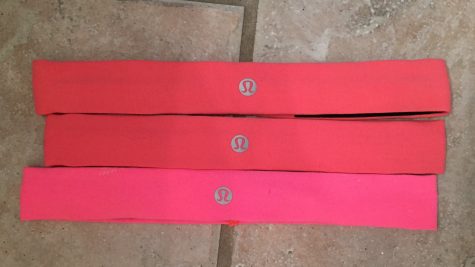 Lululemon is most popular for their yoga pants that are long lasting and form fitting to all body types. The high priced yoga pants run from 98 to 120 dollars depending on style and crop. While many believe that the high prices of LuluLemon are influenced purely by the famous brand name, the high prices come from the mesh details and silverescent material that prevents sweat marks and odor. The wide variety of styles, colors, and sizes are not commonly found in generic stores like  Target or Marshalls, whose yoga pants run from 15 to 18 dollars.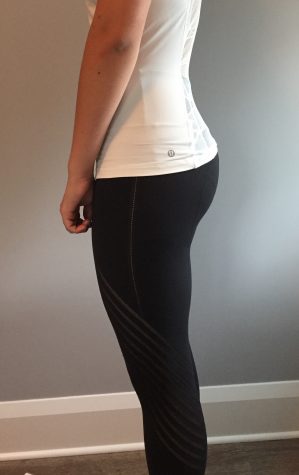 Although many girls will pay any price for the slim fitting pants, some students, like Neha Simon believe, "The clothes are very cute but way too expensive, the same style can be found elsewhere for a fraction of the cost, like Target."
Off brands like Kyodan or Forever 21 are a cheaper option, the yoga pants usually wear faster and need to be replaced sooner than Lululemon yoga pants. LuluLemon yoga pants are more expensive, however, in the long run it will be less costly to buy one pair of Lulu pants that can be worn over a long period of time than a cheaper brand that will need to be replaced often, collectively costing more than one pair of Lululemon yoga pants.
 Talia Sharrieff is a fan of Lululemon headbands but prefers to buy her yoga pants elsewhere, "I buy less expensive 20 dollar yoga pants that I replace every so often, and I buy new ones about every month and a half."
Every year Sharrieff spends about 150 dollars on various cheaper yoga pants instead of buying one 98 dollar pair of Lululemons that will last her year round.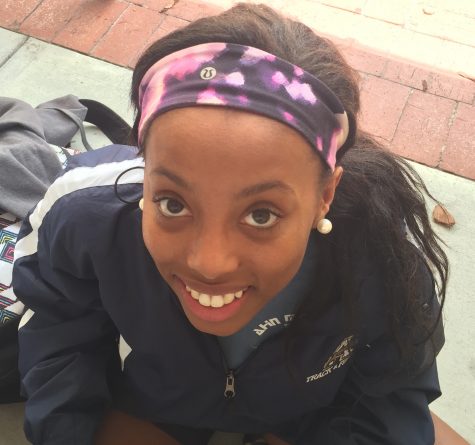 Sophomore Nina Perez states, "I have 2 pairs of Lululemon yoga pants, one that's older and one that's new and you wouldn't be able to tell them apart!"
Although LuluLemon prices are high and their brand may seem overrated, the material is long-lasting, odor resistant, and they create a slim fit for those who wear them. In the long-run, Lululemon's quality makes it worth the hype.