Guide to Finding a Good Boyfriend as Told by Rihanna
Every AHN girl hopes to find a good boyfriend, but what are the signs that he is the one?
Boys these days are quite complicated and it can be difficult to understand their intentions. Girls should not be wasting their time on a "Chris Brown" when their Drake is out there somewhere.
Rihanna is a pop and R&B singer and songwriter, who is internationally loved for her catchy songs and her chic style. Rihanna is a beautiful and confident woman, but like any other 20-something year old, she has struggled to find "the one". Rihanna began dating 20 year old R&B artist, Chris Brown in 2006, and just three years later, Brown was charged with assault against Rihanna. Brown attacked and beat Rihanna, leaving bruises all over her face and body. The world was shocked that beneath their fairytale love broadcasted all over social media and the press, the young couple had a not so perfect relationship.
Rihanna has since moved on and made peace with her ex, and is dating Hip Hop/Rap mogul, Drake. Girls all over the world are fantasizing about finding their "Drake" and being treated how girls are supposed to be treated, with love and respect. Their relationship is very popular on social media and they are the current "It couple".
If Rihanna can do it, everyone can do it. Here are a few tips inspired by Rihanna's journey for love that may be helpful in landing Mr. Right:
Be friends with him first. Rihanna and Drake have always been friends and collaborate with each other for their songs.

Make sure to have a lot in common. Drake and Rihanna share a similar sound, and have similar passions and ambitions in the music industry.

Find out his true intentions because in Rihanna's case, Brown did not have good intentions.

If he has a bad reputation of dealing with girls, stay away!

See how he treats his family and friends

Is he trustworthy?

He needs to be respectful, not like Brown.

Do you have similar goals?

If he is very obsessive and possessive, stay away!

Make sure that no matter what it's a healthy relationship
Many AHN girls have stumbled upon something special in their dating lives and are currently in healthy relationships. The following girls explain what makes their "Drake" such a good boyfriend.
For Mckenna Weathers ('18) it's her boyfriend's humor and connection to her family: "Something that makes Carter great boyfriend is that he knows how to make my family laugh. He and my mom text all the time and he's my sisters second best friend on Snapchat. He's like a big brother to my siblings and a golden child in my mom's eyes. She buys him his favorite food for when he comes over!"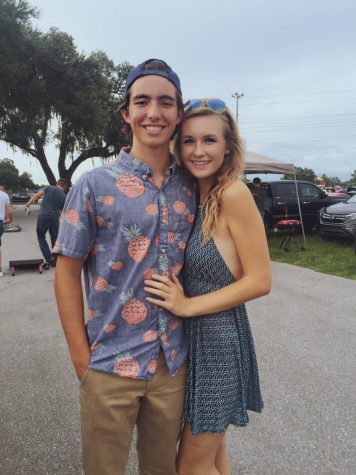 For Emily Villanueva ('19) it's her boyfriend's loyalty and devotion to her: "Jake is a good boyfriend because he honestly never fights with me, is beyond loyal, and adores me so much, plus he spoils me a lot. Even though he is at FSU we still talk all the time, distance has nothing on us."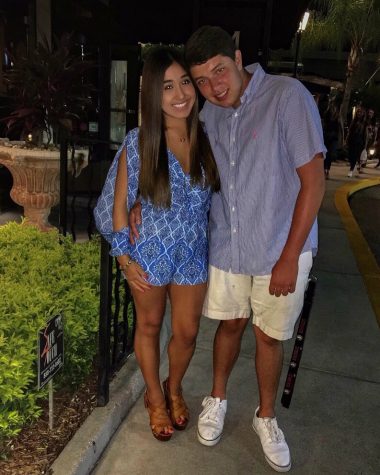 For Maddie Obregon ('18) it's a little bit of everything: "Preston and I have been dating for over a year and a half now. We just get along so well and he is basically my other half. He is a great boyfriend for endless reasons. He buys me food, he listens to my constant complaining, lets me pick out his outfits, he is my #1 fan, and I guess he's pretty cute."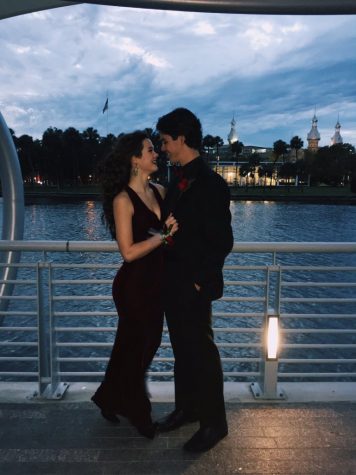 Always remember Rihanna did not find her "Drake" quickly, it took time. Don't try and rush relationships, just go with the flow. Finding a good boyfriend is exhausting, but this guide is for sure the way to go! Never be afraid to end an unhealthy relationship before it's too late, trust your gut.