Hyde Park Village's Newest Additions
From a 24-hour cupcake ATM at Sprinkles, to Butterscotch Pie at Goody Goody, Hyde Park Village is on its way to becoming the newest Tampa hotspot. Anyone who has driven down Swann Avenue  has undoubtedly realized the big changes coming to the Village.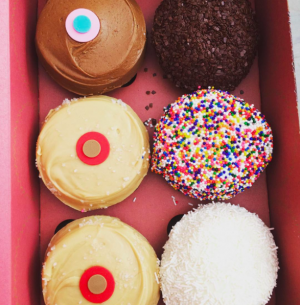 The earliest openings included Starbucks competitor, Buddy Brew, and high-end cosmetics store, Blue Mercury. As summer progressed, stores and restaurants such as Kendra Scott, Sprinkles Cupcakes, and On Swann opened their doors to the expected public.
Although excitement over the new shopping venue is obvious, the process has not been without its flaws.
Sophomore and Hyde Park resident Isabel Laboy explains, "It's been really difficult having to drive around all of the construction going on due to all the congestion it is causing. Not only is it difficult because people and bikers are surrounding you at all times, but it's also stressful since I'm still learning how to drive."
The construction process is scheduled for completion during Spring of 2017.
On the other hand, many AHN students are thrilled to have new shops to visit while in Snow Circle.
Sophomore and Hyde Park resident Katherine Rodriguez states, "I'm definitely excited for Goody Goody because most burger joints are either expensive or not good and it is just really great to have such a nice restaurant to go to with all my friends, while only having to walk just a few blocks."
We are officially open at @hydeparkvillage in Tampa! Stop by today and check out our new store! #vvTampa #EDSFTG pic.twitter.com/GLWEjh5mzR

— vineyard vines (@vineyardvines) August 26, 2016
To make room for future shops and restaurants, many former retailers were forced to close their doors, relocating elsewhere throughout the Tampa area. 
Junior Cristina Suarez Solar states, "I'm mostly sad about the Vera Bradley store closing, because it was really convenient to have a store near school that sold really cute lunch boxes, backpacks, and school supplies."