Gasparilla Alternatives
January 26, 2018
On January 27, 2018 from 8:30 to 10 p.m Miranda Sings, whose Youtube Channel has over 8 million subscribers and more than 1 billion view, will perform at the Straz Center in Downtown. She has had appearances on The Ellen Show, and The Tonight Show.
.@MirandaSings is here tonight! RT if we'll see you at her show! pic.twitter.com/XAi4bspRr7

— Straz Center (@StrazCenter) January 27, 2018
Concert at Curtis Hixon
On January 26, 2018, at 8 p.m. Fitz and The Tantrums will perform at Curtis Hixon Park in downtown Tampa. There is no need to buy tickets, they are free because this event is part of the 2018 Enterprise NHL All-Star Weekend.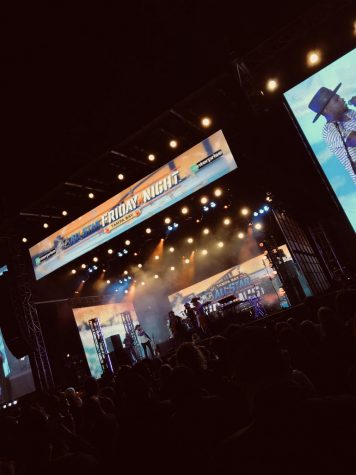 Go on a short drive to the Tampa Electric Big Bend Power Station in Apollo Beach. Hundreds of manatees gather in the warm water that surrounds the power plant every year. The center is open at 10 a.m. and closes at 5 p.m from Nov. 1 through April 15, closed on Thanksgiving, Christmas, and Easter.
Dorothy Pickard ('20) says, "I love to see manatees because they are so calm, and chubby. When I am out on the water I always try to look out for them because they are fun to see, but also to make sure a boat has not hit one."
Pirates will invade Tampa this weekend – https://t.co/4LWDrYhDbp

— Tampa Electric (@TampaElectric) January 25, 2018
NHL All-Star Pregame Fan Festival
From Friday Jan. 26, 2018 through Jan 28., 2018 the NHL All-Star Pregame festival gave fans a chance to enjoy music, games and meet some of the players. The event is  located at 401 Channelside Drive.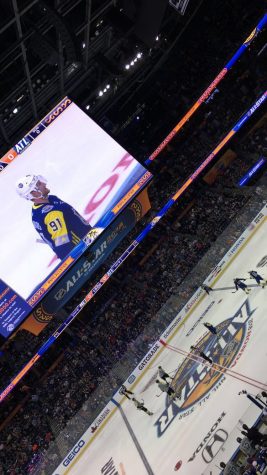 The newly restored Tampa Theatre is currently showing movies from the 80s on Friday nights and Sunday Afternoons. The Theatre, built in 1926, is located at 711 N. Tampa Street. Tickets are $10, and $7 for members.
Danielle Duarte ('20) says,"I have been to the Tampa Theatre and I like it because it isn't like a regular theatre, and they play classic movies that I love."
Since its first movie "Singing in the Rain" was played 50 years ago, this drive in has been a popular spot for families. The Drive in is located at 5011 US-41. Tickets are $6, and $1 for children  5-8 years old.
Jackie Beltram ('18) says, "I have always wanted to go to a drive in because they are old-fashioned and look like such a fun place to go to hang out with friends."