What to Do with Leftover Christmas Decorations
January 26, 2018
When the holiday season ends, the decorations don't have to be put away. 
English teacher Alison Jussaume says, "When I buy Christmas decorations, I try to buy decorations that are able to be recycled, glass ornaments, no plastic ornaments. I have also read that it is better for the environment to purchase a real Christmas tree instead of a fake plastic one."
There are many creative ideas on what to do with your leftovers from the holidays.
Christmas Tree
Instead of taking the family christmas tree down, make fun and warmth by burning it at a big bonfire with friends.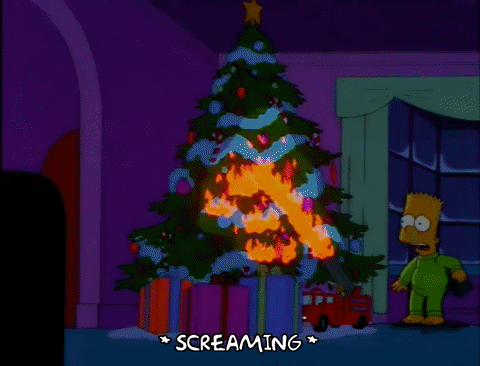 String Lights
Take down the twinkling lights and put them somewhere in your house where their needs to be better lighting or more decoration.
Renee Rinderle ('20) says "I bought christmas lights and decided to leave them up because they look really pretty."
Wrapping Paper
Shred wrapping paper and turn it into festive party confetti or burn it in the fireplace to keep a fire going.
Chandler McKnight ('21) says, "After Christmas my family always has leftover wrapping paper, and we sometimes use it on presents because the paper is very festive and pretty."
Chocolate
If the supply of Christmas chocolate is too overwhelming put it in the freezer or make a dessert out of it. Cut up the chocolate and try it in cookies, hot chocolate, ice cream, and cake. 
Just ate what I thought was the last Christmas chocolate but there are three more boxes. pic.twitter.com/V54G4azWME

— Rossa McMahon (@rossamcmahon) January 19, 2018
Christmas Wreath
Take the Christmas decorations off of the wreath and decorate it to correlate with upcoming holidays such as Valentines day.
Tinsel Garland
The garland can be used for mailing fragile packages to friends and family by wrapping the object in the garland to keep it from breaking.
Candy Canes
Use candy canes in hot chocolate by stirring the rod into the hot drink to give it a peppermint taste or crush them to decorate cakes, cupcakes, or cookies. 
Bella Addison ('20) says, "I saw this idea on pinterest and I decided to give it a try, I really liked it and have tried it multiple times since then."