The Return of the Drive-in and the Future of Movie Theaters
November 16, 2020
On Oct. 15, 2020, Armature Works — located in The Heights District — opened its (contact-free) drive-in, partnering with Rooftop Cinema Club. There are two screenings per night, one at 7:30 p.m. and another at 10 p.m., which features both classic and modern films alike. Tickets begin at 22 dollars per vehicle, regardless of occupancy, but the prices increase depending on the tickets that have been sold and how close one would like to be to the screen. Movie-goers can listen to the film using an FM radio station, either in a vehicle or by a portable radio, which is provided upon entrance to the venue.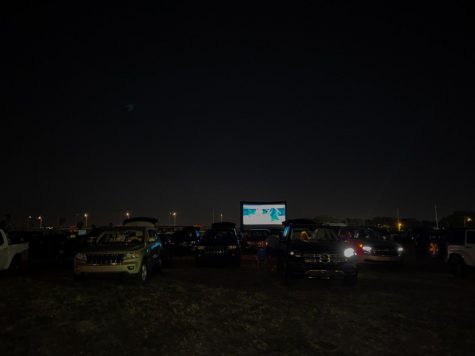 Isabella Ruano ('21) said, "I really liked the drive-in theatre especially since I was able to enjoy a real meal in the comfort of my own car. It definitely fulfilled my craving to go to the movies again."
The Drive-in at Armature Works comes in response to the current coronavirus pandemic which (as of Nov. 14) has caused 244,250 deaths and more than 10.8 million cases reported. As the CDC recommends that those with pre-existing medical conditions and those over 60 avoid movie theaters, this does not pose a good future for the industry because in 2018, "moviegoers 60 and older accounted for 15 percent of all tickets sold," according to the Hollywood Reporter. 
Amid this, the second-largest movie theater company Cineworld (which owns Regal Cinemas) announced it would suspend its 700 U.S. and U.K. locations in early October as blockbuster films continue to postpone their release dates such as Marvel's "Black Widow" and James Bond's "No Time to Die." In addition, after Cineworld's announcement, AMC lost 10% of its shares. 
Although the release dates for "Black Widow" and "No Time to Die" were pushed back to May 7, 2021 and April 2, 2021, many other films initially set to be released in theaters instead opted out of the box office and debuted on streaming services. For instance, "Artemis Fowl" was set to be released on May 29, 2020, but instead was released for Disney+ subscribers on June 12, 2020. Similarly, "Greyhound," — starring Tom Hanks — was set to hit box offices, but its plans were derailed by the coronavirus, so Apple acquired streaming rights to the film and released it for Apple TV+ subscribers on July 10, 2020.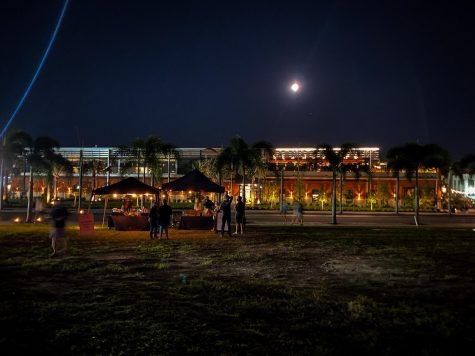 "I really like how the movies that are normally set to be in theaters are now being directly put onto [streaming services like] Disney+. I rented 'Mulan' when it came out on Disney+, and although it was 30 dollars which is a little pricey, I really liked that I was able to watch it from home with my family and not have to risk going to the movie theaters and getting COVID. I just like being able to have a movie night with my family while also being safe, which is more convenient that way. I think probably streaming services or having these types of movies where they're just directly being put onto streaming services is a really good idea," said Alissa Pradera ('21).
However, although the release of films for at-home entertainment comply with coronavirus guidelines, drawbacks to this pose both temporary and long-term consequences that are changing the movie industry. 
For instance, transparency becomes increasingly difficult to measure as films move to streaming services as subscribers pay a monthly fee to services such as Netflix and Disney+ whereas theaters charge per ticket. As a result, "it's difficult to assign a monetary amount to a movie released on a streaming service," as CNBC describes. 
Furthermore, as well-anticipated films switch to becoming exclusive to streaming subscribers, this robbs a portion of U.S. adults who are not subscribed to a streaming service. According to Statista, 62 percent of U.S. adults are subscribed to a streaming service and 28% have never done so. As a result, streaming services such as HBO Max and Hulu target a specific audience, therefore, causing movies to not be as accessible as prior to the pandemic and the rise in streaming services. 
Laurèn Meyer ('22) said, "I think movies are becoming exclusive in the midst of all this because if you're not subscribed to those platforms, then you can't watch a movie. I think movie theaters should stay open, despite them becoming more obsolete because of coronavirus."
Yet, the coronavirus has proven that at home-theaters may not prevail as drive-ins experience a surge in viewership across the U.S. — marking the eighty-fifth anniversary of the industry in June.
Despite the odds, the full-circle underwent by society — as indicated by the re-opening of drive-ins — presents a more optimistic future for movie theaters, not for the movies themselves, but for the experience where people gather together and laugh, cry, and occasionally scream. 
"
I miss the experience of going out to a movie, of giving yourself over to it, of getting lost in it, of being taken away from this world."
— Variety Chief Film Critic Owen Gleiberman