En Vogue: Summer 2021
May 20, 2021
Pinch me, please. I'm afraid I'm dreaming.
Summer is soon returning— as is a semblance of normalcy. 
With vaccinations underway, we may expect increased human interaction this season. No longer will I lament the stifling temps and oppressive humidity by my lonesome. 
Of course, as we prepare to reenter society, we must consider revamping our wardrobes as well— more so out of necessity than style. The "sweats on sweats" look is not doing us any favors. (I'd know. "Christmas pants" were a wardrobe staple of mine pre-vax.)
If non-lounge/ non-athleisure/ non-pajama wear has become a foreign concept (style, frankly, was a trivial matter in the midst of 'rona), here's your fashion forecast for the summer to better assist your shopping. 
Attire
In an effort to evade the summer heat, society's trendsetters have opted for the scarf top— the tube top's swankier sibling. 
To recreate the look, acquire a bandana of sorts, fold the material into an inverted triangle, and tie at the back. One's back should remain uncovered (save for the tie) and their shoulders sleeveless.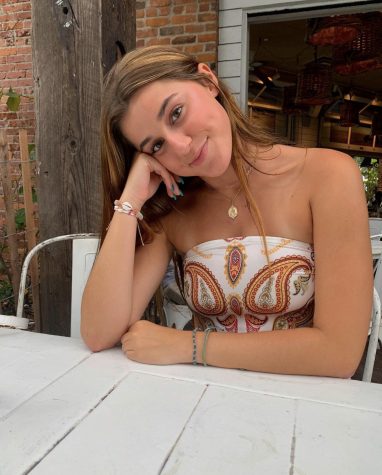 With regard to the lower half of one's outfit, high-waisted (loosely-fitted) denim is in. Re: mom and boyfriend fits. 
Au revoir skinny and low-rise jeans. 
Retro prints have also gained traction as the season's bikinis (and mini skirts) are often adorned with the 60s multi-color florals and stripes.
If you'd like to acquire a bandana top or retro print of your own, refer to the links below:
Scarf (bandana) tops found via Princess Polly.
Retro swim bottoms found via Frankies Bikinis.
Hair
In terms of hair, one can expect miniature braids within loose locks and barretts of all sorts— think the butterfly and claw clips of the 2000s. Hairdressers have also seen increased requests for Gen X's  beloved mullets and curtain bangs— perhaps due to its celebrity seal of approval. Both Miley Cyrus and Olivia Rodrigo have opted for the nostalgic cuts themselves.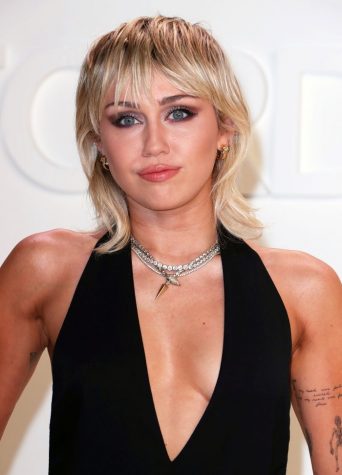 But drastic chops aren't for everyone. I get it. Consider a faux style if you're not quite ready for the commitment.
And, if you'd like to acquire a claw or butterfly clip of your own, refer to the links below:
A variety of butterfly clips found via Amazon.
Matte claw clip found via Urban Outfitters.
Accessories
Resin rings, layered necklaces, and stacked ear pieces are quite the rage atm. If the magazines are to be trusted, one ought to adorn themselves with as many baubles as humanly possible. We want the statement earrings, necklace, and ring.
And we want them chunky, bedazzled and colorful— almost as if the craft store vomited and, voilà, trendy jewelry appeared.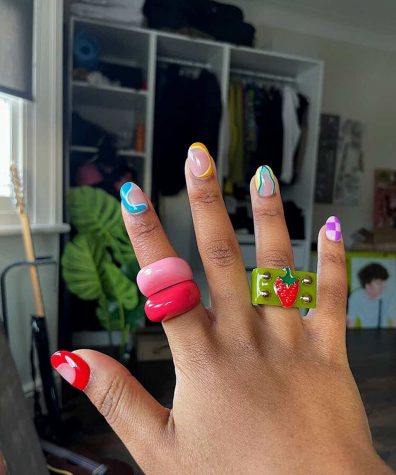 If you'd like to purchase this season's in-accessories, consider supporting local and small businesses with Etsy.
Fashion trends are often difficult to gauge (it happens to the best of us), so be sure to consult this guide prior to your next mall-venture. 
Happy shopping!