While it's hard to perfectly encapsulate the essence of autumn while living in such a hot city like Tampa, there are still so many ways you can celebrate the warm colors, scary festivities, and coziness of fall by attending different events in the Tampa Bay area. These events vary from celebrating the spooky elements of the halloween season to simply enjoying fields of pumpkins and the cooler weather.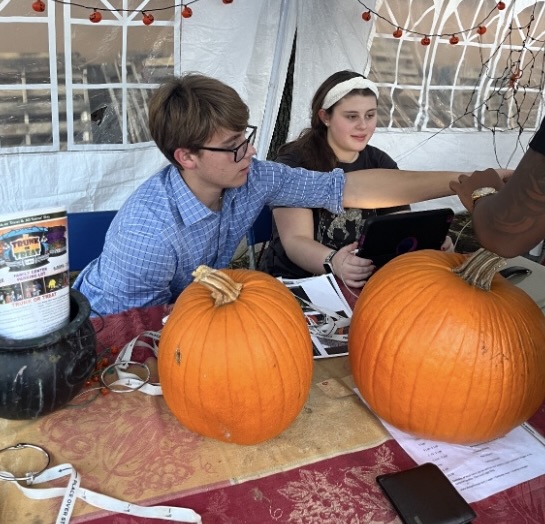 1) Volunteer at St.Paul's pumpkin patch 
Volunteering at St.Paul's pumpkin patch includes a lot of fun. It's really enjoyable to sit outside in the cooler weather, and it entails jobs such as working the pumpkin sales and painting different pumpkins. There's also the added bonus that all proceeds are raised to benefit St.Paul's Catholic Church, and volunteers also get service hours. Personally, it is an experience that brings back childhood memories of attending this same pumpkin patch as a kid that other kids now look forward to going to. This activity is a great way to enjoy the fall colors and serve the community. 
Sophomore Isabella Zerrate describes her favorite event during fall, "I love doing Corn Mazes because I like to walk through the maze and find strategies to get out with friends, it is also fun to finish to corn maze because it is rewarding".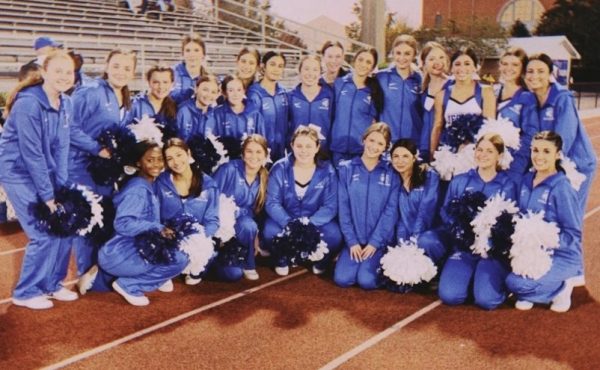 2) Attend Jesuit football games 
Since Academy doesn't have a football team, the majority of the student body devotes their school spirit to Jesuit's on Friday Nights. Going to Jesuit football games allows students to cheer on their team and socialize with the students of Academy and Jesuit. From the months of August to November, most students find themselves rooting for the Tigers to score a touchdown and celebrate a victory. 
3) Sir Henry's Haunted Trail 
Located in Plant City, Sir Henry's Haunted Trail is an outdoor event where Halloween figures actively seek to scare their guests. The trail includes multiple horror trails and laser tag games. The event takes place during the fall months, and also has Christmas and Valentines day features. Since it is not connected to an amusement park, reviewers describe Sir Henry's as a legitimate Halloween site. Groups of people come to have some laughs and screams as they transverse the numerous trails.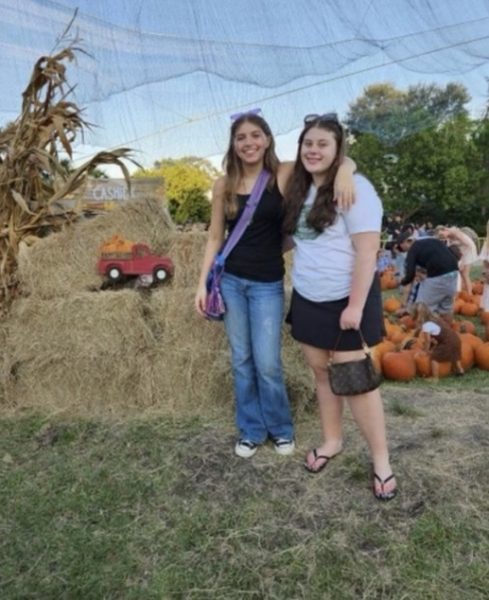 4) St. Pete Pier Fall Festival
Incorporating Florida's beach oriented areas, the St. Pete Pier Fall Festival is hosted adjacent to the St. Pete coast and connects to the thriving downtown area. At the festival, guests are admitted to their pumpkin patch, carnival games, live entertainment, and bustling markets in the downtown area. The festival acts as an opportunity for Tampa residents to experience the perks of autumn while also being close to Florida's beautiful waters. 
View this post on Instagram
5) German Oktoberfest at Curtis Hixon Park 
Oktoberfest gives Tampa residents a chance to experience authentic German culture with German food, singing, and dancing. The food markets located at Curtis Hixon Park serve German staples such as schnitzel, pretzels, and potato pancakes. German musicians set the scene with vintage outfits and accordion sets. Games played include keg stacking, cornhold, and tug-of-war for attendees to participate in.  The festival expands Tampa's cultural horizons and paves the way for lighthearted fun.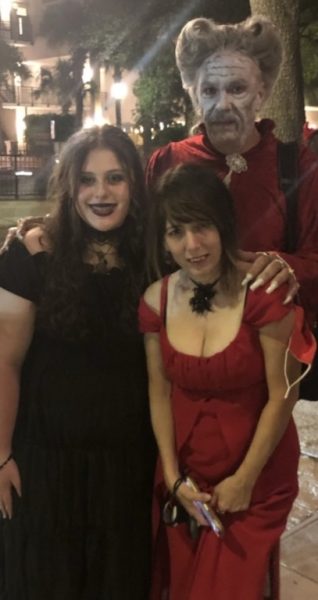 6) Attend a ghost tour in Ybor city 
The season of fall is accompanied by all things scary. With the historic and haunted district of Ybor, many fans of Halloween are excited to learn more about the spooky events that took place in this area of Tampa. Attending a ghost tour in Ybor allows Tampa residents to hear stories about the many deaths that took place at locations like The Cuban Club and see sites including the historic hospital and morgue that took patients with the Spanish flu. The Ybor city ghost tour takes the time to take Tampa's real events and turns them into a scary night awaiting its guests. 
Sophomore Clara Napoles said, recalling her favorite fall traditions, "I like watching horror movies because it is fun to watch with a friend and jump at the scary parts. It creates funny memories. With that, I also enjoy going to haunted houses every year because it is so fun". 
With these activities, residents in Tampa bay can embrace autumn — a season for fun, family, and gratitude. Spending time with loved ones during the season is especially important, and these ideas can hopefully allow Tampa residents to socialize and partake in mind-easing activities.