Federal judge dead, congresswoman wounded in shooting of which she was intended target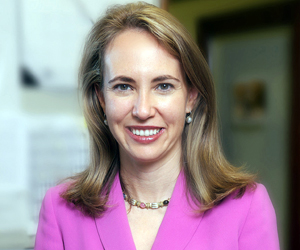 WASHINGTON — A gunman fired into a town hall meeting in a supermarket parking lot in Tucson, Ariz., Saturday, killing six people, including a federal judge, and critically wounding Rep. Gabrielle Giffords, an Arizona Democrat who hosted the event.
At least 18 others were injured in the shooting, including members of Giffords' staff. Giffords, 40, was shot through the head at close range and airlifted to a local hospital, where she underwent emergency surgery. She's listed in critical condition, but doctors are cautiously optimistic about her chances for survival.
U.S. district Judge John Roll, Arizona's chief federal judge, was among five who died at the scene. A 9-year-old girl died of her wounds later at the hospital.
The suspected gunman, Jared Lee Loughner, 22, of Tucson, is in custody after several witnesses tackled him to the ground. There was no security at the town hall event.
Pima County Sheriff Clarance Dupnik wouldn't confirm that Loughner was the suspect, but he said the shooter intended to target Giffords.
"He ran into the crowd and when he got to (Giffords), he started shooting," Dupnik said.
In a statement Saturday, President Barack Obama said the shooting is "a tragedy for Arizona and a tragedy for our entire country." The president dispatched FBI Director Robert Muller to Arizona to personally coordinate the investigation by multiple law enforcement agencies.
"We are going to get to the bottom of this and we are going to get through this," Obama said Saturday afternoon. "I know Gabby is as tough as they come and I'm hopeful that she's going to pull through."
Giffords' husband, Mark Kelly, a NASA Shuttle astronaut, arrived in Tucson Saturday evening aboard a NASA jet to join his wife.
Dr. Peter Rhee of the University of Arizona Medical Center said Giffords was conscious and following commands.
Officials originally said they were "very optimistic" about Giffords' chances for recovery, but later Saturday night said they had "guarded optimism" about her chances for survival. She could face additional surgery if complications develop.
"She's fighting for her life," said Obama, who called for the nation to come together after the shooting.
Giffords had experienced previous brushes with violence in recent months. In one incident, Dupnik said, an audience member dropped a weapon at one political event Giffords hosted. In another incident, windows were broken at her campaign headquarters. Authorities were also investigating a suspicious package found Saturday at Giffords' Tucson office.
The incident is already being cast as an outgrowth of the intemperate and polarized political climate that swept the country following the Great Recession and the 2008 presidential election.
Heated confrontations at town hall meetings during the health-care debate, protesters carrying guns to political rallies, and members of Congress being spat upon outside the Capitol in Washington are just some of the acts that have characterized the political landscape recently.
While the motive for the shooting is unclear, Dupnik suggested the heated political rhetoric in the media may have played a role, and said the atmosphere in Arizona has become especially toxic.
"The anger, the hatred, the bigotry that goes on in this country is getting to be outrageous. And, unfortunately, Arizona, I think, has become sort of the capital. We have become the Mecca for prejudice and bigotry," Dupnik said.
Giffords was among the Democratic members of Congress singled out for defeat last spring by former vice presidential candidate Sarah Palin, who used rifle scope-like crosshairs to single out the 20 seats she wanted to turn Republican. Like Giffords, many were Democrats who'd supported Obama's health-care overhaul last year but were elected from districts where Palin and Arizona Sen. John McCain had won in 2008.
Palin issued condolences on her Facebook page to Giffords' family Saturday.
Paul Helmke, the president of the Brady Campaign to Prevent Gun Violence, said it's unacceptable that politicians are at risk for their lives when meeting in public.
"We are deeply concerned about the heated political rhetoric that escalates debates and controversies, and sometimes makes it seem as if violence is an acceptable response to honest disagreements," Helmke said.
Jonathan Cowan, president of Third Way, a moderate, centrist advocacy group, echoed similar sentiments. "We don't yet know — and may never understand — what drove the assailant in this case to such a terrible crime. But we do know that politics has become too personal, too nasty and perhaps too dangerous."
Dupnik said that the slain judge decided to visit the event because he was a personal friend of Giffords.
"Because he knows Gabby very well, he decided to come around the corner and say 'hi.' Unfortunately, he was in the wrong place at the wrong time," Dupnik said.
Several years ago, Roll received death threats for ruling a civil-rights lawsuit filed by illegal immigrants could proceed. The Arizona Republic newspaper reported Saturday that Roll and his wife were under protective detail for a month after the ruling as death threats poured in from people who opposed the ruling.
Oliver W. Wanger, a U.S. district judge in Fresno, Calif., noted that rulings can make judges targets of dangerously angry individuals. In the wake of the Arizona shooting, Wanger said he expects courthouse security will be "closely scrutinized."
Dupnik said the suspected shooter had previous contacts with local law enforcement in which he made threats to kill. Investigators are trying to determine if another man was involved.
Calls to Loughner's home went unanswered, but a YouTube page established by Loughner contains a series of anti-government sentiments and incoherent ramblings.
"My ambition is for informing literate dreamers about a new currency: in a few days, you know I'm conscience dreaming! Thank you!" Loughner posted on the Web page several weeks ago.
Her House colleagues describe Giffords, a moderate Blue Dog Democrat, as an affable lawmaker with a knack for winning tough races in a southern Arizona swing district that borders Mexico.
"I am horrified by the senseless attack on Congresswoman Gabrielle Giffords and members of her staff. An attack on one who serves is an attack on all who serve. Acts and threats of violence against public officials have no place in our society," said House Speaker John Boehner, R-Ohio.
Giffords first won her congressional seat in 2006 with 54 percent of the vote, against Randy Graf, who proved too conservative, particularly because of his hard line on immigration, for the swing district. In November, she squeaked out a win against conservative Jesse Kelly, a favorite of the conservative tea party movement.
Giffords faced some political trouble because she often sided with Democrats on bigger issues. She voted for the party's health-care overhaul, economic stimulus plan and environmental cap-and-trade legislation.
But part of Giffords' appeal to swing voters in her district has been her tough line on immigration. She backs hiring more border patrol agents, stiffer sanctions for employers that hire illegal immigrants, and more technology to protect the border.
———
(Barbara Barrett, Erika Bolstad, James Rosen, Mike Doyle, William Douglas, Nancy A. Youssef, Margaret Talev, Lesley Clark and Beryl Adcock contributed to this report from Washington.)
———
(c) 2011, McClatchy-Tribune Information Services.
Visit the McClatchy Washington Bureau on the World Wide Web at www.mcclatchydc.com.
—————
GRAPHICS (from MCT Graphics, 202-383-6064):