Annamaria DeGuzman is Fiji bound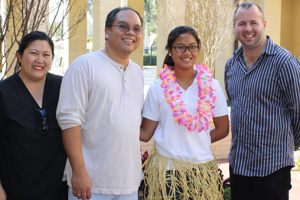 Look out, Fiji: Annamaria DeGuzman is on her way.  On Thursday, February 21, Rustic Pathways made its annual lunchtime visit to Academy with colorful and informative books about the various service trips the group offers. However,  this year Will Haynes, Rustic Pathways Program Manager, arrived with the surprise announcement that Annamaria will be the recipient of the Rustic Pathways program, including international airfare from ten possible travel packages to Fiji.
The contest, created for the first time ever, was simple enought to enter.   By simply liking the organization's Facebook page, any student could participate in the contest. Out of 1,300 potential winners, including ten from Academy, AHN freshman Annamaria DeGuzman name was drawn.
Rustic Pathways gives high school students the opportunity to visit many dream destinations worldwide while completing service-based activities that provide unique but safe experiences. The Rustic Pathways mission statement explains its goal in sponsoring student service learning:  "We believe in the power of youth and the power of dreams and the positive energy young people harness to make the world better. We believe the journey opens your eyes and opens your heart and heightens your understanding resulting in a better world. We believe in you. You can change the world."
About the Writer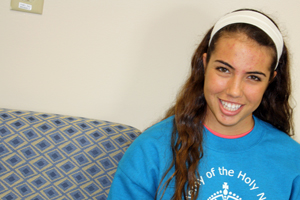 Alexandra Diaz, Multimedia Club
Alexandra Diaz is not only a captain of the swim team, but also an active member of the Teen Leadership Council. Alexandra is a master phtographer and...