Student Council dinner will 'make your mom's day'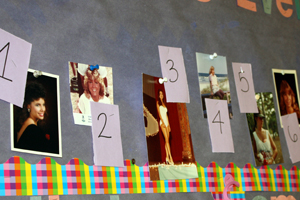 Students began lining up on Friday, February 3, to buy tickets for the annual Academy Mother-Daughter Dinner on February 16, at the Rusty Pelican. Ticket sales will continue through Friday, February 11, at $25 per person. Student Council homeroom reps will provide table settings for students and mothers who wish to reserve a table.
Already posted in the second-floor foyer are numbered photo nominations for "Marvelous Mom," a favorite but friendly competition that is part of the tradition for this event. The dinner is a great way for mothers and daughters to spend time with each other and bond with other Academy mothers. This night proves to be emotional as well as seniors share their feelings about their moms and the thought of not having them around in the years to come.