2014's New Apple Products
Apple announced their newest products at a special event in Cupertino on September 9th, 2014. Four new products were revealed: the iPhone 6, the iPhone 6 Plus, the Apple Watch and iOS 8.
Apple customers can either buy the iPhone 6 or iPhone 6 Plus. Apple claims that the iPhone 6 is "bigger than bigger" and "better in every way." The phone is equipped with a brand new A8 chip, which is supposed to be 50 percent more energy efficient. It has an all new Retina HD display, and the phone itself is thinner than the iPhone 5. And, of course, the screen is a whole inch wider. The iPhone 6 starts at $199, and the iPhone 6 Plus starts at $299.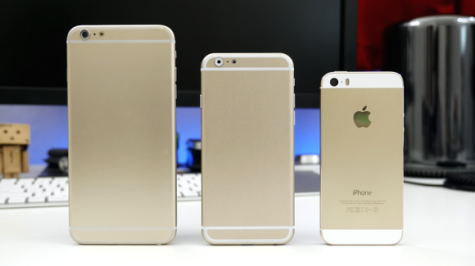 The Apple Watch is available in three sleek styles: Watch, Watch Sport and Watch Edition. You can even customize the metal, strap color and screen size. The only indication about the release date is that it's "coming early 2015." Obviously, it can tell time, but it's also equipped with a few extra goodies. The Apple Watch can send you notifications and alerts about your schedule and/or events. When you receive a notification, you'll know; the watch gives you a gentle tap on the wrist.  The watch can also help you get fit by measuring the quantity of your movement and how many steps you've taken. It shows your progress and eventually learns about the way you move and suggests personal daily fitness routines and encouragement.  Of course, the watch will have iOS 8 installed and ready to go.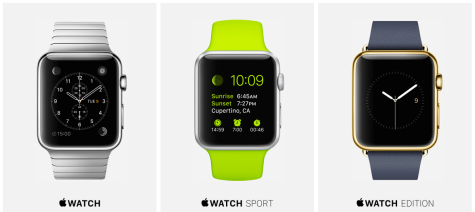 iOS 8 was released on September 17, 2014, and so far there are mixed opinions about it. The new operating system isn't completely different, but it still has some significant changes. When you double click the home button, there's a vertical row of contacts you've recently talked to. iPhoto now keeps your deleted pictures in an album called "Deleted Pictures", where it saves your pictures for 30 days, unless you delete it from the album. There are also some added ways to edit pictures; such as new filters and adjustments. The camera can now take time lapse videos and has a timer – changing the selfie game forever. Users now have a lot to get used to on iMessage, with the most changes from the new update. If you get added to an annoying group chat, you can either mute it or completely remove yourself from the group. And, if you feel like it, you can give a name to your group chat. The new update enables you to send audio messages and exact locations in any conversation. Texting is also a bit quicker with the new keyboard, which guesses what word you're about to type, although not everyone is a fan. "IOS8 is not all it was cracked up to be. I hated the word suggestion bar, the fact my banner notifications don't go away unless I click on them, and that I cant look at a text message without having "read" it," mentions junior Karlee Nipper. Another new feature causing concern is the "Deleted Photos" folder which Nipper believes is," a crazy girlfriend's dream, and a boyfriend's nightmare." Senior Gabby Cianfrocca agrees. While she actually enjoys the new update, she finds the deleted photo option pointless, "The only thing I don't like about IOS8 is the deleted pictures album, I delete pictures for a reason!"
Although the watch doesn't have a release date, the iPhone 6 was released on Friday, September 19th. Apple sold a record 10 million iPhones in three days; math teacher Megan Dubee has one of the 10 million. "At first I thought it was way too big, but now I think it fits in my hand well and I like the power button on the side. I went from having a 4s to a 6, so it was a huge change for me, but I really like it. I always get a new phone really late, so it's the first time I've gotten a new phone right when it comes out. I'm finally like one of the cool kids."
If you are still on the fence about whether or not you should buy an iPhone 6, you can always check out the features on Apple's website, or take this quiz on BuzzFeed.
Leave a Comment
About the Contributor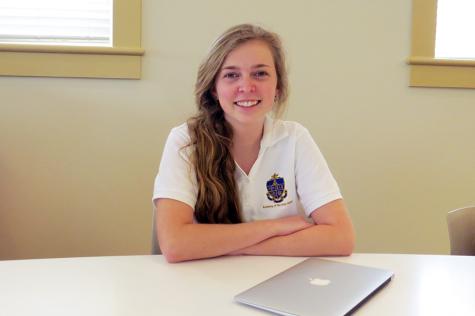 Kate Huete, Senior Staff Writer
Hey, I'm Kate. I'm a senior at Academy and a senior staff writer for Achona. I enjoy writing for Achona and photography. I mostly cover current events...