25 Most "Influential" Teens According to Time Magazine
On October 13, 2014, Time Magazine released the list of the 25 most influential teens of 2014. The nominees include Little League World Series pitcher Mo'ne Davis, Nobel Prize recipient Malala Yousafzai, and Erik Finman who invented an online education system. More familiar faces who made the list include President Barack Obama's daughters Sasha and Malia; singers Lorde and Shawn Mendes; Youtubers Bethany Mota and Troye Sivan; Viner Nash Grier; and Kardashian sisters Kendall and Kylie Jenner. While there is no doubt each of these teens has been extremely successful over the last year, the question remains: are all these teens actually influential?
It could be said that nominees such as Nash Grier have done this opposite of influencing others. The viner released a controversial Vine and YouTube video telling adoring fans how much a girl's looks matter to him. Sophomore Laura Henry states, "I don't believe he should have been nominated. Through the YouTube video, he told girls they have to have specific requirements to make them "appealing" to  guys who are popular on social media." Jaden Smith, son of actor Will Smith, is another teen among the list of influential teens. The only "influencing" Jaden is said to have done is send out tweets to make him the "Confucius of the internet".
Of all the more well-known stars, Lorde happens to be the most influential. The seventeen year old singer from New Zealand is a promoter of the true beauty in people. On March 30, the singer posted a photo of herself before and after photoshop on Twitter.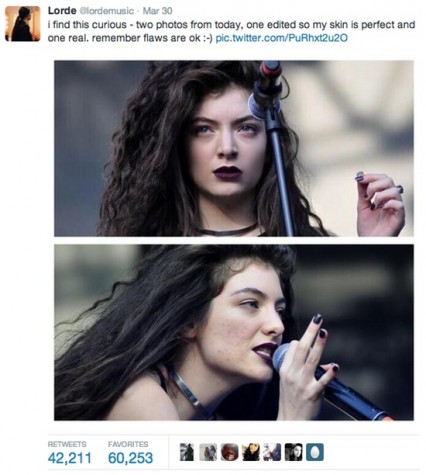 After reviewing the list, it appears as though the teens were selected based off their popularity rather than influencing others. The nominees should have been chosen based on the way they have impacted the world rather than how many social media followers or YouTube subscribers they have. Fortunately, as of October 23, Malala Yousafzai (the brave woman who was shot on her way to school) is in the lead with 31% of the votes, followed by YouTuber Troye Sivan with 16% of the votes. To vote for who you think is the most influential teen or to see the full list of the nominees, visit here.
View Comments (1)
About the Contributor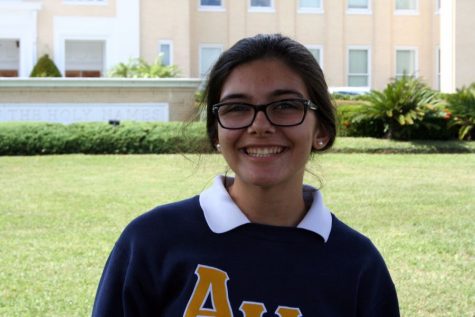 Vanessa Alvarez, Editor-in-Chief
Vanessa Alvarez is a third year member of Achona and one of four Editors-in-Chief, as well as Co-President of the Teen Leadership Council. Within the Academy...