100 Days of Happy Challenge
Over the course of the last year, social media has blown up with challenges such as the ALS Ice Bucket Challenge and the Twenty Beautiful Woman Challenge. 100 Days of Happy is an addition to this list and was created by Dmitry Golubnichy in 2013. His goal for this project is to bring happiness to people all over the world in the most simplistic way possible. While visiting old friends, Golubnichy found himself complaining about his life, which wasn't so bad. He compared his life to the ones of his friends who still has "the same job they got after high school, they are still together with their high school girlfriends, who are now their wives and mothers of their children, and they gather for the same beer every week with the same people at the same good old bar". He then came to the realization that he too could be content with his life, thus the 100 Day Challenge was born.
To continue his motivation, Golubnichy decided he would post pictures of simple things that made him happy everyday for a consecutive 100 days. As time went on, people questioned what he was doing, and to inform the people, on December 30th, 2013,  he launched the 100 Happy Days website. On an interview with the Today Show July 1, 2014, Golubnichy revealed that overnight, 3,000 people registered to the site. It is continuing to flourish with now over 1.7  million shares on Facebook, 20 million photos, and 1 million Happiness Ambassadors.  The challenge has been accepted by more than 15 million people in 220 different countries and territories.
The website opens with statistics explaining that 71% of people fail at this challenge because they simply don't have time. Sophomore Naomi Youakim stated, "I've heard of it but haven't done it yet. I probably would not try it because I would never be able to finish it. Also, I probably wouldn't have enough happy things for every single day. However, if someone did finish it, I think they would be happier because they would be able to recognize how much happiness is in their life."
The people who fall under this category are technically claiming they simply don't have time to happy, which leads to the question- do you have time to be happy? Senior Camila Garcia-Molina believes she would definitely try it adding, "I don't think I would ever be able to complete it only because I feel like eventually I would just forget about it, it's too many days for me. If it was a shorter amount of time I would for sure do it!" She continued saying "If I did do it, I think the outcome would be a really good one. Especially, when I have a bad day or something I can look back at all these pictures and realize how blessed I am to be surrounded by so many happy things."
The rules for this challenge are plain simple. First, go on the website, here, and register for free. You can share your posts via Tumblr, Facebook, Twitter, and/or Instagram. You can either create your own hashtag for your photos, or you can email them to [email protected], this way your photos will not be publicly viewed. Once you continue the challenge you can visit the website www.100happydays.org/done to tell your story and even receive the photos you took!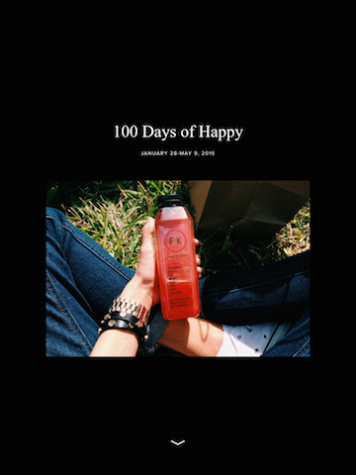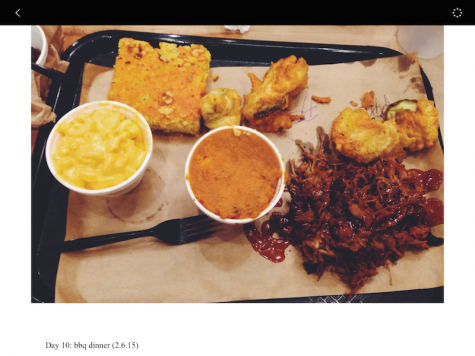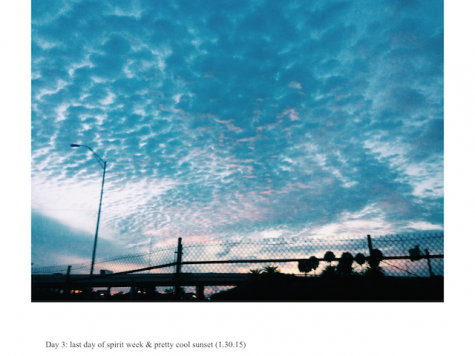 Once you finish the challenge, you can join the mission to spread happiness to your area. The tab "join" on the Happy Days website provides a list of things you can take part in to spread happiness everywhere. Options include a Local Happiness Ambassador, web and app developer,  a designer, "ideaist", dreamers, futurist, and marketing gurus. Other skills is another option that can be selected, By choosing this, you can describe a mission you would like to take on to spread happiness everywhere. For each, all that needs to be given is your name, email, and how you plan to success in the area you chose.
I encourage everyone to attempt the 100 Happy a Days challenge to help everyone realize how the smallest things can make your day much brighter. When you finish this challenge, the pattern of realizing the great things in life will follow you for years to come.
I challenge everyone at Acadmy to attempt the challenge. Tag @achonaonline and use the hashtag Academys100HappyDays to share your progress!