Winter storms dominate the Northeast of America
Within the last 10 days, 4 winter storms have swept their way across America, leaving extreme levels of snow in their wake. The Storms Octavia, Pandora, Quantum, and now Remus have made this winter record breaking when it comes to the temperatures and sheer amount of snow.
The storms show no sign of stopping, adding layer after layer to the Northeast. Boston is experiencing its second snowiest winter on record, soon to be first if the winter storms continue. Massachusetts is not the only state suffering from the cold. Georgia, Alabama, and even Texas are feeling the force of this icy season.
According to Weather.com, top snowfall totals by state as of 10:30 a.m. EST Thursday include:
– Texas: 7 inches near Domino and in northwest Longview
– Louisiana: 4 inches in Bossier City
– Arkansas: 8 inches in Chidester and Rison
– Mississippi: 10 inches in Furrs and Tremont; 0.25 inches of freezing rain accumulation in Starkville
– Alabama: 12.7 inches at Guin; 0.5 inch ice accumulation near Detroit and Sulligent
– Georgia: 9 inches in Ringgold, Stephensville, and Oakman
– Tennessee: 10 inches in Coker Creek
– Kentucky: 6 inches near Rock House
– North Carolina: 10 inches near Conway
– South Carolina: 3.5 inches near Travelers Rest
– Virginia: 8 inches in Franklin and Farmville
– Maryland: 7 inches in Vienna
– Delaware: 3.6 inches in Selbyville
– New Jersey: 3 inches in Wildwood Crest
If you or your loved ones are travelling through the Northeast in the coming weeks, here are some tips to staying warm and safe.
– Bundle up; layers are important
– Stay dry; watch out for winter storms
– Stay Hydrated; cold weather can put pressure on your body
– Keep moving; if you have to be out in the cold, make sure you keep warm by moving around and keeping your heart rate up
– Take account of wind chill; wind chill can make a huge difference in the temperature
About the Contributor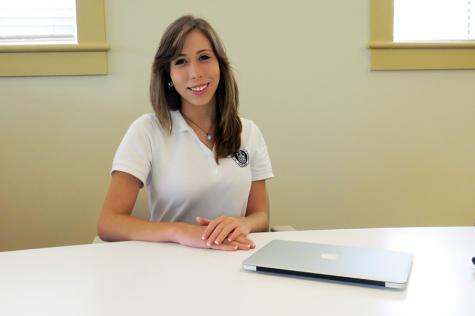 Jessica Jurado, Fashion & Beauty Editor
Jessica Jurado has been an Achona staff member for two years and is now the Fashion and Beauty Editor. She is also a part of the school club TLC (Teen...