Uber delivering puppies?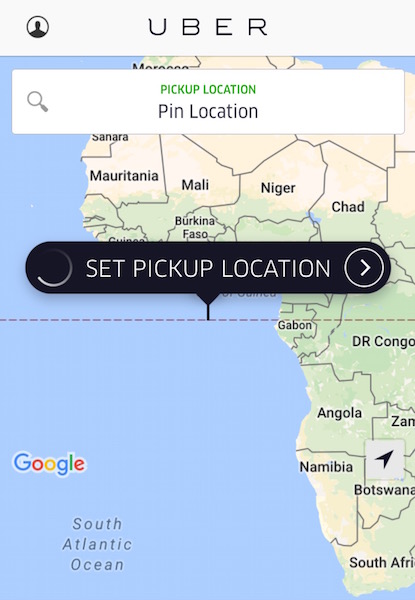 Puppies being delivered to the doors of Americans everywhere? That sounds too good to be true, however Uber's new service makes this possible. By simply downloading the Uber app, Americans have adorable puppies at their fingertips.
Uber originally partnered with Animal Planet's Puppy Bowl to advertise the company and help find sheltered puppies a home. Following the Bowl, the idea of Uber puppies was born. Unfortunately, Uber puppies is exclusive to #uberpuppyzones. Some of these locations include:Texas, Canada, and California along with places overseas including Lebanon and Cairo.
Uber delivers adoptable puppies on demand in Texas. @JanetShamlian reports now #NBCNightlyNews pic.twitter.com/dwbblT1e1s

— NBC Nightly News (@NBCNightlyNews) November 24, 2015
To order a dog, customers need to pay thirty dollars for a fifteen minute play-date. Puppies can be delivered to the workplace or school with the approval of a teachers and authoritative figures in the office. Playing with puppies is a great way to destress and distract people from the strain of work or school. Sophomore Haley Hemmings explains, "I think this would be a great idea right before exams since we are all so stressed out around this time of year." To make Uber puppies possible, Uber teamed up with local shelters around the world. The Uber drivers carry adoption forms with them in case customers are interested in adopting a puppy. Junior Abby Morris shares, "I think it's the best idea ever! My favorite part is the fact that all the puppies they deliver are from an animal shelter and need someone to adopt them. Those people are geniuses!" In the past, Uber has delivered cats, which was a huge success and might have played a role in why they have begun to deliver puppies.
Who would be opposed to the idea of having a puppy break at work or school? Not only would it be a great way to focus on other things and de-stress but also, playing with adorable puppies would definitely brighten a lot of peoples' days. Uber puppies also benefits the puppies providing them with exposure to potential owners. Overall Uber puppies is a win-win situation.