Big Guava is a Big Flop in 2016
Inspired by the resurgence of the festival culture, Live Nation brought the Big Guava Music Festival to life at Tampa's Midflorida Credit Union Amphitheatre in May of 2014. Notorious for hosting a wide variety of food trucks, carnival rides, and musicians transcending multiple genres and ranging from breakthrough to veteran status, the musiculinary event's success was apparent in comparison to its similar discontinued precedents such as Coastline and Coral Skies. Alternative music fans near and far patiently awaited the release of this year's lineup, scheduled for January 15. Instead of leaking the lineup a day early, Live Nation had other plans for a preliminary message. On January 14, the Tampa Bay Times released an article  announcing that the Big Guava Music Festival will not return in 2016.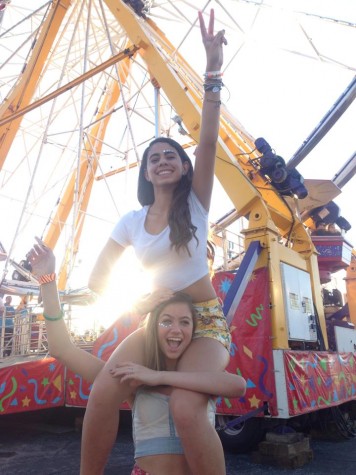 In 2014, Big Guava emerged on the concert scene with a promising lineup spread out over the course of three days, consisting of musical talent such as headliners Outkast, Vampire Weekend and Foster the People. Although the weekend's unfortunate weather conditions deterred many from attending, those who stuck it out reflect on the experience with apparent delight.  Some fans were even fortunate enough to interact with their favorite artists.
"During the Vampire Weekend set, my friend Kyle and I and some fellow obsessed fans danced like morons the entire time Ezra was on stage. Another friend and I also threw a novelty visor at him. We hope he wears it." recalls senior Ruby Knopik.
Sophomore Jesslyn Fingar claims to have ridden a carnival ride next to rapper Earl Sweatshirt. "It was really weird," she says plainly of the experience.
THE LINE UP IS HERE! EarlyBird 3 Day GA tickets go on sale TODAY at 5pm! Only $99! +fees Go to http://t.co/rnAyde2XT9 pic.twitter.com/B1Dq77hfae

— Big Guava Festival (@BigGuavaFest) January 15, 2014
Returning in 2015, Big Guava downsized to a mere two days, though it continued to boast an impressive setlist. However, Pretty Lights, Passion Pit, The Strokes and Pixies must not have been impressive enough, considering the expected number of people in attendance far surpassed the actual number. Specifically, organizers were expecting roughly three times the reality. In the end, it all came down to numbers, and although the company won't say how much, it can be assumed that the festival cost too much to continue production at the expense of losing profit.
Hey Big Guavians! Single day lineup is here ! Early bird tickets for single day start Friday at 10AM ! #BigGuava15 pic.twitter.com/oqd2dz9Rxs

— Big Guava Festival (@BigGuavaFest) February 18, 2015
Music festival enthusiasts in the Bay Area suspect the release of the Okeechobee Music and Arts Festival in South Florida has had a significant impact on Big Guava's potential for success in 2016. Most are skeptical about the new festival, questioning whether or not it will attract that much more attention than Big Guava. Others are more willing to accept the fact that all good things eventually come to an end.
Knopik observes, "Okeechobee is not near anything geographically, so it's going to be hard for people to get to in general. It shouldn't overshadow this event."
Junior Reilly Sleater agrees, adding, "Guava could have potentially turned into something similar  to Coachella or Bonaroo. I think Live Nation wasn't patient with it and didn't put enough effort into it."
On the other hand, junior Mary Kate Urbanski sympathizes, "I don't think they're necessarily making a mistake because I heard they didn't have that many people go last year. I'm glad they still did Next Big Thing and I hope they will have more concerts throughout the year to make up for it."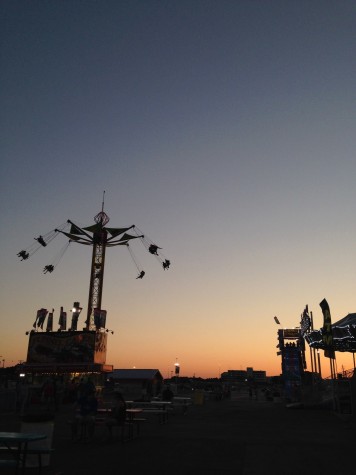 Until the final fate of Big Guava is sealed, explore the tons of other music festivals both near and far that are guaranteed to satisfy even the biggest music connoisseurs. Of these, Sunset Music Festival, 97x Events, Coachella, Bonnaroo and Lollapalooza come highly recommended from Academy girls, though they certainly aren't the only options. Otherwise, feel free to ugly cry while listening to this playlist of songs from Guava's past lineups and peruse the gallery below.
[nggallery id=398]