Chipotle to close all stores February 8
Pia Roca, Senior Staff Writer
January 27, 2016
The Chipotle Mexican Grill has faced declining popularity rates and customer satisfaction following the E. Coli outbreaks throughout the recent months. According to the CDC, Escherichia coli (abbreviated as E. coli) are bacteria found in the environment, foods, and intestines of people and animals. E. coli are a large and diverse group of bacteria. Although most strains of E. coli are harmless, others can make you sick. Some kinds of E. coli can cause diarrhea, while others cause urinary tract infections, respiratory illness and pneumonia, and other illnesses.
With the outbreak beginning early December in the Pacific Northwest, customers across the nation were fearful of contamination as more states faced cases of E. Coli linked to Chipotle. As of December 18th, 9 states have faced E. Coli with 20 hospitalized and no deaths, according to the CDC.
Stocks at Chipotle are down 33% then they were last year at this time because of the outbreaks. The restaurant has spent between 14$ and 16$ million conducting lab analysis of food samples, replace food, and increase marketing. The U.S Food and Drug Administration has recently announced that they will be conducting a full federal investigation of Chipotle Mexican Grill.
In attempt to salvage their reputation and gain customer trust, Chipotle has announced that they will be closing all stores nation-wide February 8. During this day, they will take the time to further explain new safety protocols to employees.
"In early February, we're going to have an all-company meeting, all 60,000 or so of us," Chipotle founder and co-CEO Steve Ells told investors on Wednesday. "We're going to let all of our folks know what we know about how this happened, and, in detail, all the steps we're taking to ensure that it won't happen again."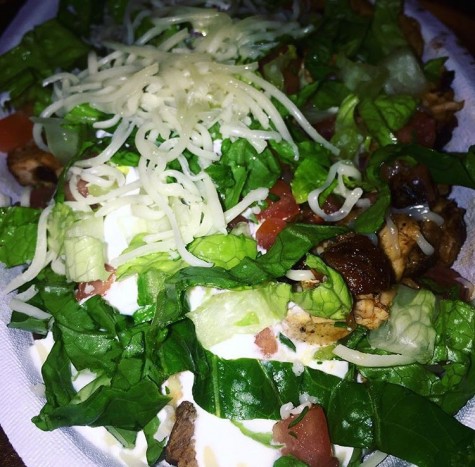 Despite Chipotle's efforts to gain customer trust again, many Academy girls are still unsure how to proceed. Senior, Alicia Rooney, is still hesitant.
"It makes me a little uneasy that Chipotle needs to close their stores just to address issues. They should have been doing that the entire time and I don't think I will be eating there."
Regardless, Chipotle stores nation-wide will be open at 3:00 p.m. the following day!