Jonas Aftermath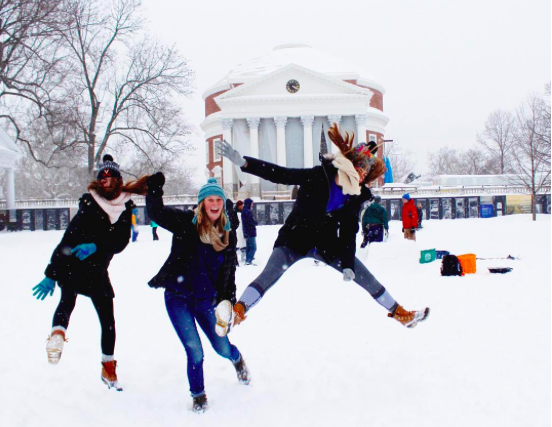 Last week a blizzard named Jonas swept through the East Coast that closed major highways, canceled thousands of flights, and killed at least 30 people across the country. This devastating storm affected nearly 80 million Americans and left eleven states to declare a state of emergency, making milk and bread almost as popular as hoverboards.
#BREAKING: Jonas ruled the largest snowstorm in Harrisburg's recorded snowfall history. https://t.co/qJWQhvi7Fn pic.twitter.com/cp5AlnDeTA

— PennLive.com (@PennLive) January 23, 2016
Glengary, West Virginia was hit the hardest, with 42 inches of snow that fell in a three day time frame. Jonas set the record for being the single biggest snowstorm in six other different locations: In Allentown, Pennsylvania, 31.9 inches fell; the Baltimore-Washington International Airport saw 29.2 inches; Harrisburg, Pennsylvania, received 30.2 inches; New York's LaGuardia airport saw 27.9 inches; and 30.5 inches fell at JFK airport. In DC, the House of Representatives cancelled voting for a whole week until the storm blew over.
The Weather Service recorded 26.8 inches in Central Park, missing a record by one-tenth of an inch. But Saturday's total of 26.6 inches was a record for a single day in New York City. The one-day record beat 24.1 inches, set during a two-day storm in 2006.
Not only did this snowstorm leaving thousands in over two feet of snow, but in some places such as the Jersey Shore saw some major flooding- with one town's mayor admitting the storm was worse than Hurricane Sandy in 2012. Offices and public places saw more than two inches of water during the storm, leaving damage to much of the town.

New York began lifting its travel ban after the storm, allowing airlines and commuter railroads to slowly resume their service. In addition to the But unfortunately in other places in the East Coast the progress was prolonged. Clearing the streets in Baltimore took much longer due to the devastating effects.
On the bright side the bleak storm brought forth days where thousands of Americans experienced a fun day; a day for sledding, snowboarding or snowshoeing — or lobbing snowballs and building snowmen.